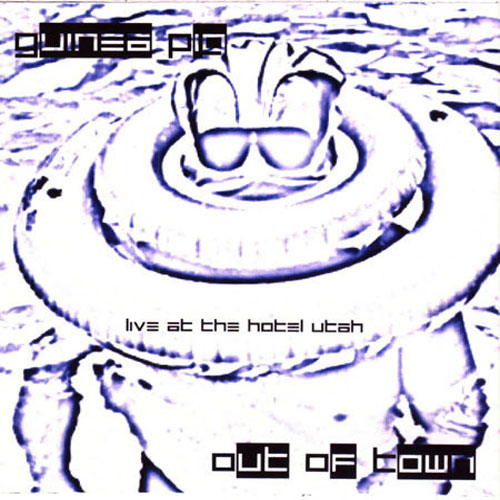 Special Value


Buy Rent Romus' PKD vortex project and get Out of Town at an additional $2.00 off


Buy Together Today: $20
This rare recording thought to be lost, was presented live from the Hotel Utah in San Francisco in 1995. The group was specifically formed for this performance presented at the late great Dark Circle Lounge Series curated by Gino Robair. Around the turn of the 21st century the band got back together armed and dangerous with their first release, Out of Town, mixing free form noise, jazz, and grunge funk beats.

Buy at Bandcamp
Buy at Apple Music
Buy at Amazon MP3
"...consciously toys with boundaries, defining them
and then post-haste ripping them to shreds...percolating grooves: from a cool, jaunty strut to heavy, sweaty funk."
- Nils Jacobsen, All About Jazz
"The results are somewhere between Coltrane's Village Vanguard live recordings ... and, um, freaky deaky free jazz...This stuff blazes a hot trail in the night."
- J. Worely Aiding & Abetting
"This Rent guy is a character & he's one helluva reed player!"
- Rotcod Zzaj