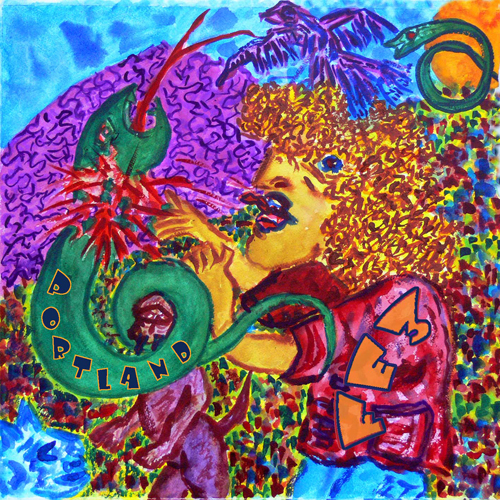 Special Value


Buy Jim Ryan's Forward Energy FE3 Oakland and FE3 Portland and get at an additional $4.00 off
Buy Together Today: $20
In 1996 the owner of the now defunct 'Radio Valencia' was booked Jim Ryan's group into his San Francisco eating place and asked him the name of his band. He said, "ah, er . . . forward motion . . . no . . . Forward Energy," and that's been it for the past 10 years through many player confirgurations and gigs in the S.F. bay area, up and down the West Coast, Chicago & NYC. Forward Energy now has six CD recordings (All available on Edgetone Records, except for "The Concept" which is a Cadence recording). Jim's free jazz apprenticeship began with Steve Lacy's weekly open free jams in the early '70s but he'd been listening to the great players since he was a tiny tot attempting to make music on the piano and trombone. The massive influx of young, free players to Paris found him already there and ready to wail....he's still wailing...



Buy at Bandcamp
Buy at Apple Music
Buy at Amazon MP3

"full-throttle improvisations... you'll always want to come back for more." - Tobias Fischer, Tokafi

"The interaction between the musicians and the proficient management of the intensity is omnipresent within the tension that it is changed into emotionally provocative music."
- Edoardo Chagass, Jazz e Arredores

"...a trait d'union between a symbolical - and material - communion of intents and the firing, blazing representation of those instances in which the music dictates the path to the artist and viceversa."
- Massimo Ricci, Touching Extremes

"This is not your usual "beat the audience to death" aggro performance or is it so abstract that there's nothing to grab on to while you're going along for the ride, bumpy though it may be at times. All three play with sensitivity as to how they sound and seem to be listening to each other."
- John Gore, Chain DLK