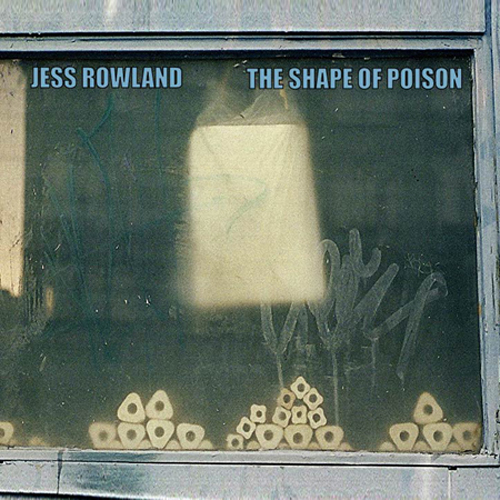 Special Value


Buy Jess Rowland The Shape of Poison and get The Problem with the Soda Machine at an additional $4.00 off

Buy Together Today: $20
Shape of Poison, for solo piano performance and electronics, mixes unique live electro-acoustic experimentation with cut-up gamelan, crunched-out Casio tones, and other uncharted sonic landscapes. The pieces documented on this CD were recorded live at a February 2007 artist-in-residence performance at ODC Theater in San Francisco, commissioned by choreographer Manuelito Biag. Intended originally for dance, the music creates an enveloping environment in which drama and movement play out.



Buy at Bandcamp
Buy at Apple Music
Buy at Amazon MP3

"Rowland creates near-ambient pieces grounded in minimalist piano lines swaddled in reverb and subjected to heavy, near-endless delay, a ghostlike sound augmented by loops, glitch electronics, and actual snatches of melody. This is an excellent release, and I sincerely hope she continues to explore this direction in future performances." - RKF, The One True Dead Angel

"What's significant is the juxtaposition of brutality and romanticism that Rowland applies, snatching the music from the hands of expectedness to give birth to congruous artistic impact and, yes, the perfect soundtrack to a hypothetical intuition of new forms of body movement..." - Massimo Ricci, Touching Extremes

"a unique sonic experience that will surely appeal to avant-garde lovers of all ages. "
Pete Pardo, Sea of Tranquility

"Jess Rowland's score is lush and spell-like"
- San Francisco Chronicle

"inspired"
- San Francisco Bay Guardian

"...engaging, mixing slow but heavy piano with fast paced gamelan...Overall, the disc is a pleasant listen..." - eskaton, Chain DLK