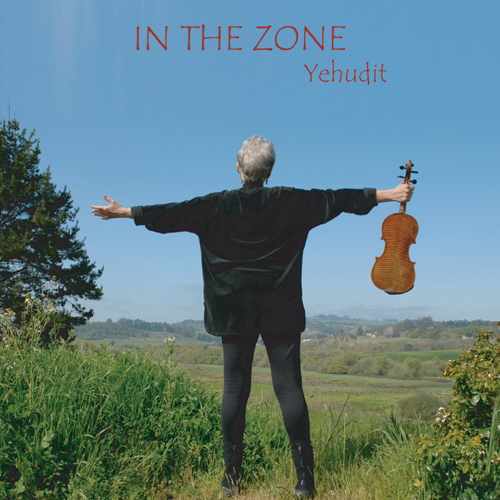 Special Value


Buy Yehudit and get In The Zone at an additional $4.00 off

Buy Together Today: $22
In these seven diverse originals, violinist/composer Yehudit manifests her deep roots in both jazz and classical music. Scored for a multi-timbral chamber jazz ensemble, the music combines harmonic and rhythmic complexity with strong melodies and grooves. The recording features some of the Bay Area's finest musicians and provides them with ample opportunities for inspired individual and collective improvisation.

Yehudit - five-string electric violin, acoustic violin
Sheldon Brown - tenor and soprano saxophones, clarinet
Steve Erquiaga - guitars
Dan Feiszli - acoustic bass, electric bass
Curt Moore - drums Gerry Grosz, vibraphone



Buy at Bandcamp
Buy at Apple Music
Buy at Amazon MP3

"...appetizing morsels of timeless music that shows many influences – from gipsy jazz to south American rhythms – played with flawless technique and chamber-esque stylishness." - Massimo Ricci, Temporary Fault

"...In the Zone comes across with a 'big band' sound, as the violinist scored this work for a multi-timbral chamber jazz ensemble, and it works on all levels...another stellar release, one that features not only solid musicianship but great songwriting as well." - Pete Pardo, Sea of Tranquility

"Yehudit's violin has an original, virtuoso sound...A wide range of styles includes straight-ahead and Latin, all accessible. " - Cousin Mary, KFJC 89.7 FM