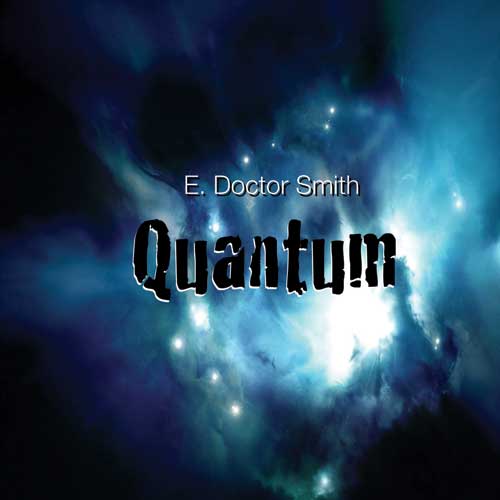 Special Value


Buy E. Doctor Smith's Quantum and Drummstick 2 and get at an additional $4.00 off


Buy Together Today: $21
Quantum is the latest work by drummer and electronic percussionist E. Doctor Smith (Brian Eno, Madonna, Edo Castro) and his sixth album on the Edgetone Records label. Quantum reunites Smith with his former Drummstick band mate, guitarist Jack Wright (Quantum Kids, Temporal Chaos Project) and features Quantum Kids' bassist, Tom Shiben, and Smith's Feat of Clay co-founder, trumpeter Eric Dahlman.
In this collaboration, Smith's unique fusion approach to the new Zendrum EXP MIDI percussion controller (the first commercially sold EXP, designed by David Haney of the Zendrum Corporation), splash blends with Wright's inspired guitar work and looping mastery to create music swirling between the subtle, the beautiful, the incendiary. The result is Quantum, a mix of progressive rock and jazz with ambient and otherworldly sounds.

E. Doctor Smith
- Zendrum EXP
Jack Wright - PRS guitars, iGuitars, loops
Tom Shiben - 4, 5 and 8 String Rickenbacher basses
Eric Dahlman - Trumpet and loops
Mike Hall - Roland Guitar synthesizer
Buy at Bandcamp
Buy at iTunes Music Store
Buy at Amazon MP3
"...the coalescence of otherworldly sounds is so brilliant that it managed to draw our attention. Check it out!" - Vito Camarretta, Chain D.L.K.