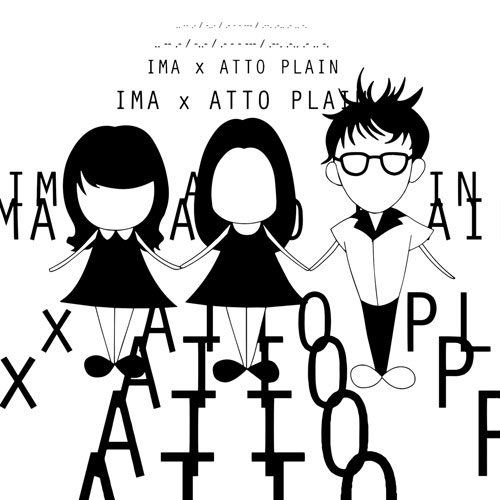 Special Value
15 Degrees below Zero and IMA + ATTO PLAIN at an additional $5.00 off

Buy Together Today: $16
ATTO PLAIN is a sound project based on filmic intentions and the interaction of the two-dimensional plain. With focus in message delivery through morse code, XY assignments, plain-field traveling on water vs. land, and light interaction with circuitry and filmic influence through voices.
IMA is an electro-percussive duo of Nava Dunkelman and Jeanie-Aprille Tang. The origin of this project came from our intention to express our voice through timbre in percussion and electronics. IMA [ii-ma] 今. 瞬間 focuses in the present moment in time and other distorted time perspectives, mirroring, non-retrograde, reflection, modulation, paralleling, echoes and melodies in speech.

IMA
Nava Dunkelman - percussion & Jeanie-Aprille Tang - electronics
ATTO PLAIN
Jeanie-Aprille Tang - electronics & Micahel Mersereau - guitar



Buy at Bandcamp
Buy at iTunes Music Store
Buy at Amazon MP3

"Imagine Toru Takeimitsu, Robert Ashley and Karlheinz Stockhausen going to a goth club to listen to early Coil." - Downtown Music Gallery

"Really excellent and while maybe four disjointed pieces, a pretty consistent album. Whispers can be louder than roars…would welcome translation of the morse and whispers, but whatever they are saying, I hear and obey." -Thurston Hunger, KFJC 89.7 FM