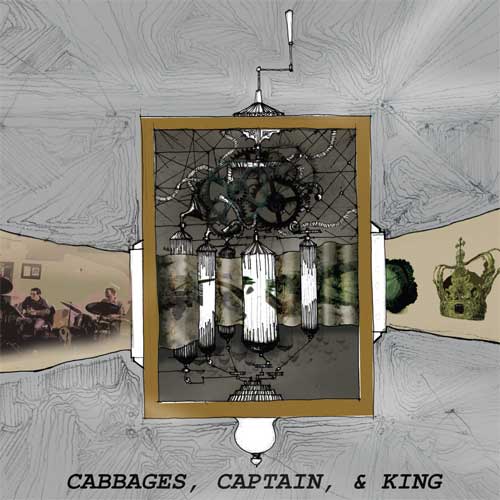 Special Value
Get Eli Wallace's Cabbages, Captain & King and Kellari Trio at an additional $4.00 off

Buy Together Today: $20
This recording is Cabbages, Captain, & King's debut album since their genesis in 2013. With a unique trio format of piano, guitar, and drums, the direction of the music and the sound of the ensemble is unconventional. The music can be loosely tied to the avant-garde free-jazz idiom, however the diversity of repertoire creates for variegated musical terrains from bombastic and raucous, to sparse and delicate. Starting with compositions conceived by Eli Wallace, these three musicians collectively shape the inchoate tunes according to their unified musical vision. While these compositions deal with predominantly free improvisational sections, Cabbages, Captain, & King always emphasizes the need for a strong sense of direction in their music, especially in relation to the written material.



Buy at Bandcamp
Buy at Emusic
Buy at Amazon MP3


"Bursts of tunefulness coalesce from long disassembled passages."
- Bird if the Word