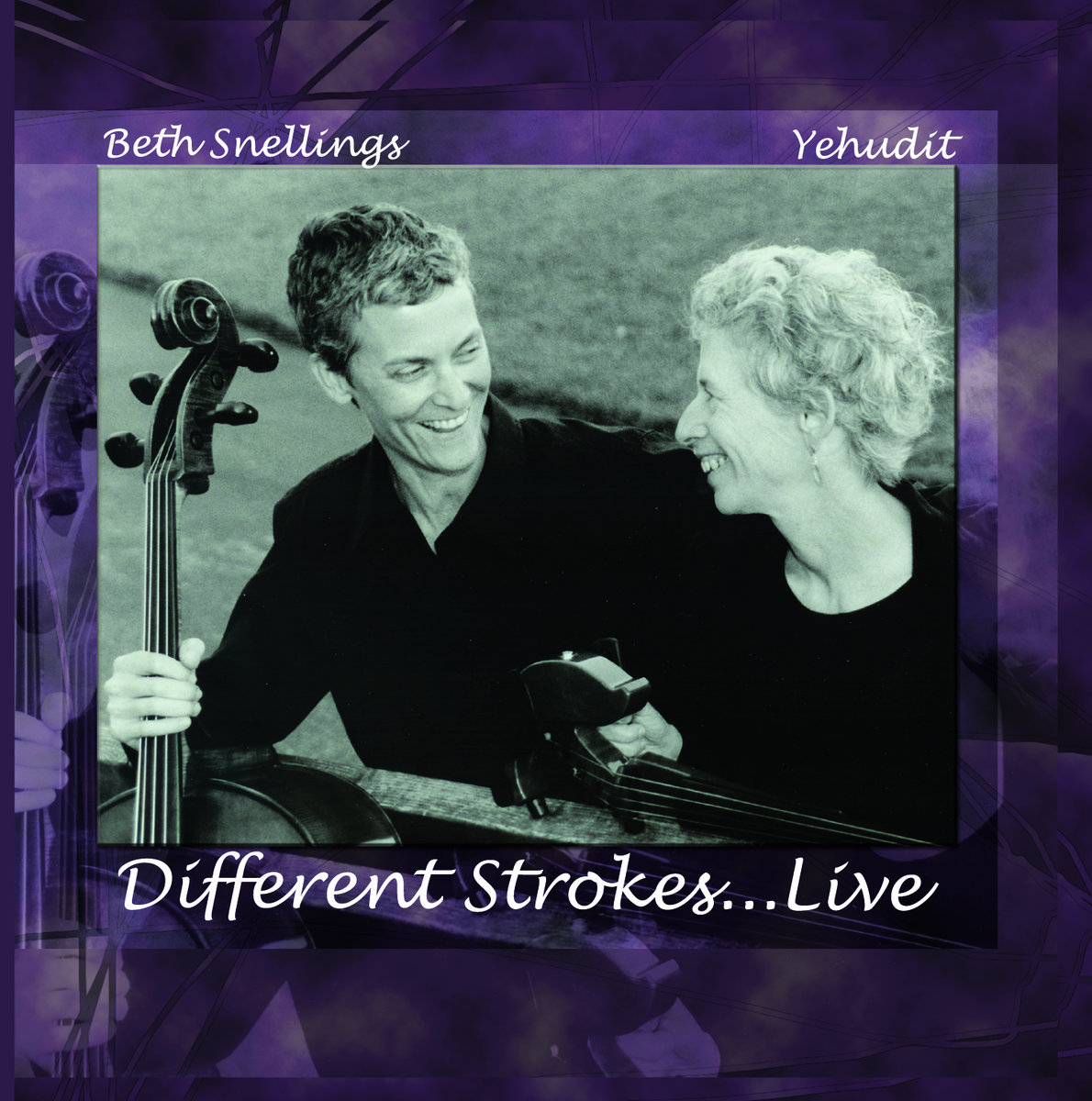 Special Value


Buy Yehudit In The Zone and Different Strokes together and get at an additional $5.00 off

Buy Together Today: $20
A Very Unusual Jazz Duo, two classically trained and jazz savvy string players stretch the bounds of their instruments to create a unique approach to jazz standards and original compositions. Formed in the spring of 2000, Different Strokes has performed at venues around the Bay Area, including the Old First Church Concert Series, San Francisco Arts Festival, the SIMM series, the People in Plazas Series, the Canvas Gallery, the Dolores Park Café and the Citizen Cupcake Café (San Francisco), the Mill Valley Fall Arts Festival, the Bird's Nest Jazz Series and the Voila Juice Bar and Café (Oakland), Rustico's Restaurant and Caffe Trieste (Sausalito and Berkeley) as well as the Healdsburg Society for Music and Art. Different Strokes is also on the performance roster of Bread and Roses, Inc.




Buy at Bandcamp
Buy at Apple Music
Buy at Amazon MP3

"...mutual understanding and instinctive interactivity...wry imagination, vast abundance of technique and investment in the emotional underpinnings of much jazz...refreshing and certainly unconventional without sacrificing jazz's leaps of logic and flights of fancy."
- Bill Donaldson Jazz Improv Magazine

"...the sound is superb. Yehudit's electric violin has a fine resonance, and Snelling's cello is clear, distinct and supple." - J. Worley Aiding & Abetting

"...this duo rhapsodizes in perfect harmony on a most satisfying jazz string disc." - Greg Cahill, Strings Magazine

"Clearly these women are secure in their musicianship and have no trouble sharing the spotlight. This is a CD that swings, and many will enjoy dropping it into their sets for a snazzy energy boost." - KFJC 89.7 FM