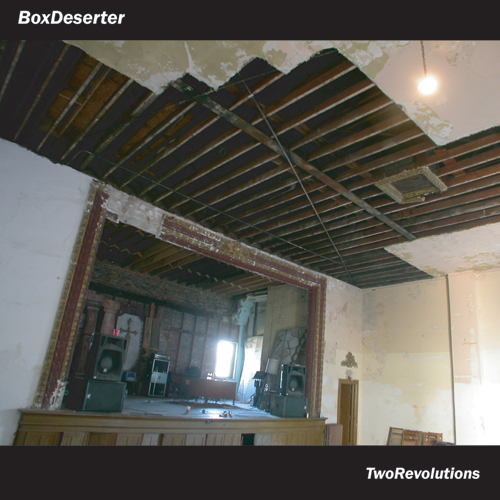 Special Value
Thollem Mcdonas poor stop killing poor and BoxDeserter - TwoRevolutions and get at an additional $4.00 off


Buy Together Today: $20
Recorded live in Detroit at the Bohemian National Home, the performance captured a semi-structured improvisation of seven musical participants and a short interwoven recitation about Portuguese colonization of Africa and the eventual uprising centuries later. The lineup came together spontaneously and results in many combinations of timbre, seamless transitions, abundant ideas, and virtuosic interaction. This is a sonic story of violence, oppression, and rebellion. There's a plethora of characters that rattle in and out, drawing inspiration from Igor Stravinsky, Charles Mingus and Pauline Oliveros meet. This is one of several albums that will be released from Thollem's 'FourKneesOfTheTurtleTour' this past fall; a 15 week 65 concert solo journey around the continental U.S.




Buy at Bandcamp
Buy at Apple Music

"The reeds make an impressive return about halfway through, and the rest of the piece resumes a more chaotic and unpredictable feel that eventually returns to a more sedate passage before ending in a frantic burst of energy. Not a bad outing at all." - The One True Dead Angel

"Fans of Ornette Coleman's 60's material, or even the modern day stylings of Taylor's Free Universe, will love these noisy and adventurous sonic explorations." - Pete Pardo, Sea of Tranquility

"A good, if not exceptional album, demanding careful attention to catch all its features..." - Massimo Ricci, Touching Extremes

"These are seasoned professionals who understand the art of improvisations, who have a keen ear for the most minute detail..." - Tom Sekowski, Gaz-Eta

"Sliding in and out of structured forms and historical quotations, all are played with a certain amount of freedom but there is also a sense of composition as well to hold the whole thing together."
- John Gore, Chain D.L.K.