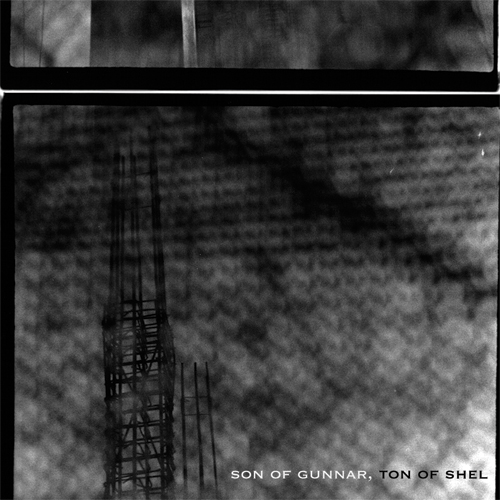 Special Value


Buy recursive heritics and Son of Gunnar Ton of Shel and get at an additional $4.00 off
Buy Together Today: $18
Son of Gunnar, Ton of Shel is the duo of Aram Shelton and Steini Gunnarson. Their music, which is largely improvised, is held together by a shared sense of commitment to long forms and instinctive timing. Using prepared guitar, wind instruments and live sample-based processing via PD and MSP, they create thick multilayered textural music that is guided by their expressive melodicism.

Aram Shelton – saxophone, bass clarinet, trumpet, electronics
Steini Gunnarson - electronics, prepared guitar


Buy at Bandcamp
Buy at Apple Music
Buy at Amazon MP3

"The album starts with something resembling a subdued feel of repressed terror rapidly escalating to total fury, the instruments wildly screaming in a mayhem of treatments and shrieks, the strings hit with everything but the kitchen sink, signals deformed and heavily processed even if the core timbres remain more or less recognizable." - Massimo Ricci, Touching Extremes

"The electronic processing (loopers, live sample-based processing via PD and MSP etc.) are used to extend the palette of the instruments, at times giving us clouds of aural haze and at others shards of sonic detritus that fill up every available space in your head." - John Gore, Chain DLK

"Both share a love for extended and long improvisations. Besides prepared guitar and windinstruments both make use live sample-based processing via PD and MSP. Through these extended techniques they create streams of multilayered sounds and interesting aural environments." - Vital Weekly