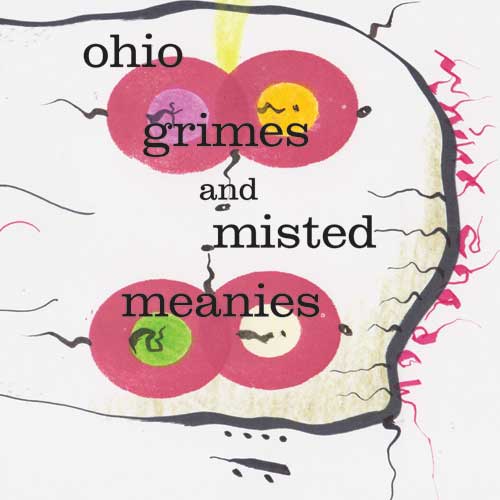 Special Value


Buy ohio grimes and misted meanies and The Emergency (x)tet with Bob Marsh and get at an additional $4.00 off

Buy Together Today: $20
During the hottest part of the long hot summer of 2010 the itinerant improvisers Jack Wright and Bob Marsh who have worked together for over 25 years met with the father son team of John and Ben Bennett in the very cool confines of the Urban Arts Space Gallery of the University of Ohio in Columbus. Witness the sonorous ostentado of their wonderful air conditioner on this recording. John Bennett twists and bends words and phrases into various shapes and then speaks them often whilst shaking and rattling objects and has long been the curator of the Avant Garde Literature Collection of Ohio State University. Ben Bennett twists and bends objects and instruments into various shapes and then makes them speak, and sometimes spends periods of time in the woods living off the land. Jack Wright and Bob Marsh twist and bend notes and other sounds coming from their instruments. They twist and bend their bodies at they do this.

John M. Bennett – words, voice, objects
Ben Bennett – invented devices
Bob Marsh – guitar
Jack Wright – saxophones


Buy at Bandcamp
Buy at iTunes Music Store
Buy at Amazon MP3

"In between nervy quacks, raw zings, cutting skronks and ugly pings accompanying the declamations, one attempts to extrapolate a measure of sanctity from a patois directly deriving from the basic principles of human expression. Truth be told, this record is not likely to charm many listeners for a simple reason: it can't be filed anywhere. However, practised ears will witness a lower-class verve trying to reach out for the belittled groups of desperados who still take pleasure from discovering something previously unheard. Make no mistake: you have to count me among those stray cats." - Massimo Ricci, Touching Extremes