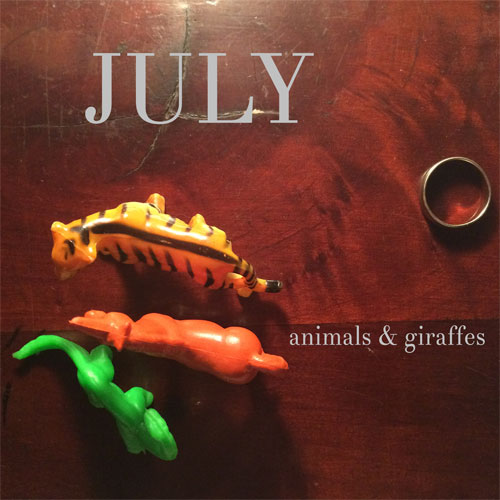 Special Value


Buy Phillip Greenlief's Bellingham for David Ireland with Animals & Giraffes July and get at an additional $3.00 off.
Buy Together Today: $25
Animals and Giraffes is an ongoing collaboration between writer/performer Claudia La Rocco and saxophonist/composer Phillip Greenlief. The project explores the intersection of text and sound, and features a changing roster featuring some of the finest bay area improvisers.


Animals & Giraffes is:
Phillip Greenlief - reeds & Claudia La Rocco - text & voice

Guest Performers: David Boyce - voice, tenor saxophone, electronics Dapplegray: Nava Dunkelman - percussion, Jeanie-Aprille tang - electronics, Tara Sreekrishnan - piano
Evelyn Davis - prepared piano
Aurora Josephson - voice
Tim Perkis - electronics
Jon Raskin - baritone saxophone
John Shiurba - guitar
Karen Stackpole - gongs, percussion



Buy at Bandcamp
Buy at iTunes Music Store
Buy at Amazon MP3

"The poetry itself is inscrutable to me, a patchwork of mostly immediate images: settings and actions taking place now or in recent memory. But it doesn't follow a linear flow, feeling more like stream-of-consciousness."
- Craig Matsumoto, Memory Select

"claudia la rocco's voice is a quiet snarl: calm, measured, sometimes provocative, always defiant. – remember the way her legs spear and thrust – each track finds her accompanied by a different set of bay area musicians. – put the mountain in a box, put the box in a dumpster – rumblings and rattlings, abrasive synths, extended techniques galore, the sounds are sometimes with and sometime against, but always underneath. – your skin looks buttery and delicious – it's la rocco's voice that dominates, telling stories about ballet, the body, poisonous relationships, and sexual violence." - Phil Phactor KFJC FM 89.7