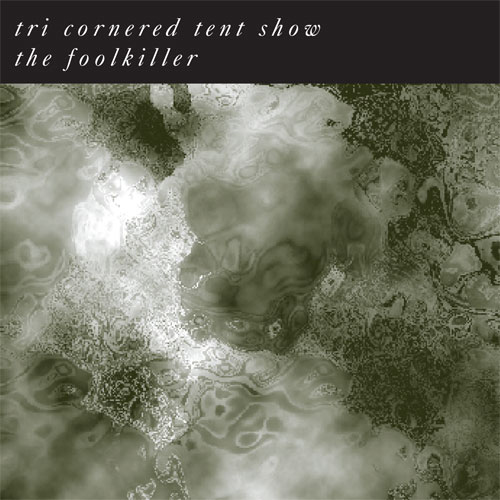 Special Value


Buy Tri-Cornered Tent Show presents...The Foolkiller and Legion of Dagon and get at an additional $5.00 off
Buy Together Today: $20
Tri-Cornered Tent Show presents The Foolkiller, a post-apocalyptic poetry music, and song portraying rage, revenge, and redemption, transcending the acts of murder madness and mayhem commonly defined as war religion and politics. Sporting an extended ensemble of some of the finest improvisers from the San Francisco Bay Area, The Foolkiller spreads its shadow across a wide array of style and sound creating one of this year's most innovative operatic improvisational theme pieces. A must have for those who like to collect referential abstract music.

Andre Custodio - spoken word vocals, t-rodimba
Philip Everett - lyrics, drumset, percussion, electric autoharp
Ray Schaeffer - electric basses
Dina Emerson - vocals
Rent Romus - alto, soprano,
c-melody saxaphones, flute, vocals, zitherod, accordian

GUEST ARTISTS
CJ Borosque - noise pedals
Matt Davignon - turntable
Sandor Finta - voice, Jews harp
Lance Grabmiller - laptop/sampling
Ernesto Diaz-Infante - acoustic guitar
Marina Lazarra - backing vocals
Bob Marsh - cello, voice, accordian Jessie Quatro - lead vocals
Alwyn Quebido - electric guitar


Buy at Bandcamp
Buy at Apple Music
Buy at Amazon mp3

"…they found a way to enclose a study in-vitro taking different concepts and approaches of improvisation and of sonorous sculpture to make it work, while operating a synthesis of components operatic, recitative, and instrumental to which gives a subsequent finish to the project."
- Eduardo Chagas

"The ear-shocking abstractions of this multi-talented horde of pretty nervous, commonplace-attacking outsiders will have you sitting quite uncomfortably on the burning coil of hallucinated "poems" where the vocalists deliver serious punches to the stomach pit, sounding politely desperate and dramatically ironic during their elegant nightmares drenched in metaphysical instrumental hopelessness."
- Massimo Ricci, Touching Extremes

"Tri-Cornered Tent Show presents "The Foolkiller", a work of music and full post-apocalyptic poetry of fury. This group that includes some of the better improvisors of the zone of the bay of San Francisco to created an innovative dark, abstract, and almost operatic work." - Intuitive Music