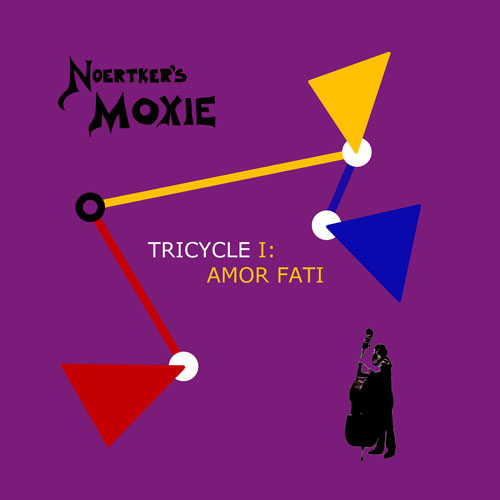 Special Value
Buy all three Tricycle I, II, III and get $3.00 off
Buy Together Today: $33
Bill Noertker and his psychedelic avant-chamber jazz ensemble, Noertker's Moxie, are back with a three-part suite, Tricycle. In this first installment, Amor Fati, Noertker utilizes the prism of art and topography to reflect on his most recent return to London. From the portentous tolling of the Hour of the Traces to the giggling frolics of Our Beloved Heath, from the Richter-inspired warp and woof of Cage 1-6 to the tender and melancholic beauty of fo'g, Noertker and his stalwart companions engage us with their playful, emotive, and intimate musical conversations.
In 2001, Bill Noertker formed Noertker's Moxie as a vehicle for his thematic compositions. Since then he has composed over 200 pieces of music and has released thirteen CDs on the Edgetone Records label, including the soundtrack for Curious Worlds: the Art and Imagination of David Beck and the extended suites Sketches of Catalonia; The Blue Rider; and The Druidh.


Buy at Bandcamp
Buy at Apple Music
Buy at Amazon MP3

"Amor Fati is one of those jazz albums that might take a while to fully absorb but rest assured it will be time well spent. Recommended for those who appreciate the more avant chamber side of jazz."
- Jon Neudorf, Sea of Tranquility