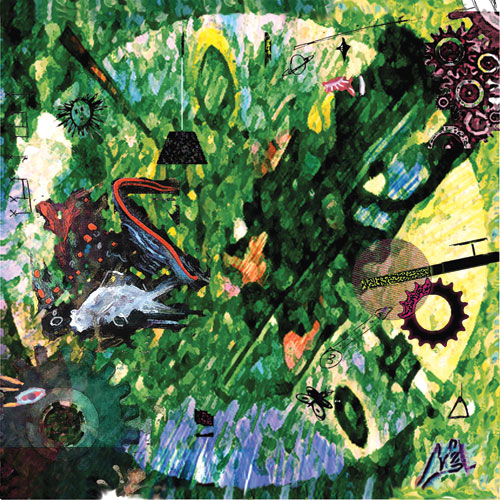 Special Value


Buy Eddie the Rat Once Around the Butterfly Bush and get Insomnia Sound Bible at an additional $4.00 off

Buy Together Today: $22
"Once Around The Butterfly Bush" is music made of wood, wind, and wire. A carefully honed composition using simultaneous tempos in any given song, it switches focus between melody/rhythm and figure/ground until they become blurred. This song cycle incorporates a blend of traditional and homemade instruments, and layers musical styles on top of each other until style becomes irrelevant. "Once Around The Butterfly Bush" is a collage of pre-composed melodic and rhythmic lines that fit together (over and under and in between) like a puzzle piece.

Dan Ake - Lobro, Spike, 2x6
Ronnie Camaro - bass, vocals
Peter J. Martin - piano, cajon (left foot), bass drum (right foot), vocals, Balinese gangsa, Long- Boy, Proto
Molly Tascone - vocals, recorder, glockenspiel, steel drum, triangle


Buy at Bandcamp
Buy at Apple Music
Buy at Amazon MP3

"Ladders that reach up to the stratosphere of tempos weren't possible until Eddie the Rat fell upon the indie scene...intriguing and awe-inspiring..." - J. Sin, Editors Pick Smother Magazine

"Think of it all as avant-garde music for waltzing, perhaps, or art-damaged folk music by way of hallucinogenic drugs. The lock-step rhythmic interplay is what makes it work; the unusual vocal harmonies and unexpected dynamic shifts are what keep it interesting. For such an out-there ensemble, you'd be surprised how accessible it all is. Sun Ra would approve." - RKF, Dead Angel

"This unit defies any strict semblance of categorization, and that's a good thing these days. Listening to Once Around The Butterfly Bush might be akin to experiencing an organic high that fools the mind's eye with a barrage of unusual sounds and implementations. The band's methodology is unlike any other—a strangely appealing endeavor, for sure." - Glenn Astarita, All About Jazz

"There is this warm band of solidarity and unison that captures me, finally breaking the last resistance built up by music I heard in the past." - Fred Wheeler, Tokafi

"Once around the butterfly bush" is indeed a pseudo-Partchian structure, at times sounding like a strange kind of operetta, wholly based on the superimposition of polyrhythms and whose Indonesian influence and bastard minimalist complexion evolves until, in certain circumstances, we're treated to complex arrangements recalling entities like early 5 UU's and Motor Totemist Guild."
- Ricci Massimo, Touching Extremes

"Angular rhythms, strange harmonies, and weird subject matter make this release on the edge of things and out of the ordinary. A good solution to sonic boredom if you're willing to give it a chance."
- John Gore, Chain DLK

"This is an exciting album, wild in parts, and simple in others. It has a genuine "otherness" that cannot be faked. In parts, I found myself reminded of Einsturzende Neubauten and the Art Bears– but I would be remiss to leave you thinking of this as a derivative album in any way."
- DaveX, Startling Moniker

"Once Around the Butterfly Bush from Eddie the Rat is sort of like the world's greatest collection of noises, tinkering, and spelunkering...charming piano lines amidst the bombastic persussive arrangements...interesting female vocal amidst the shifting rhythmic patterns...Eddie the Rat certainly put the "avant" back in avant-garde." - Pete Pardo, Sea of Tranquility

"Altered upbeat enchanting chimes sound with a 'Spires That In The Sunset Rise' meets the Residents and take some psychotropics feel." - Justin Outlier, KFJC Radio

"The music has a distinct hook to it that can be traced back to rock music, and also the vocals show their love of post-punk but especially the rhythm part owes a lot of Gamelan music. It makes a highly interesting combination and Eddie The Rat explores the various possibilities this offers very well."
- Jos Smolders, Earlabs

"...meticulous work...abstract...Another solid set." - J. Worely, Aiding & Abetting

"...a freewheeling kind of folk, unhinged...exciting to hear a band trying out new sounds and homemade instruments like this one." - Ink19

"...peace and love noise music. Makes me want to run around with an axe and xylophone and scream out ancient incantations to the great god Thoth."- some dude with a computer smoking cat dung