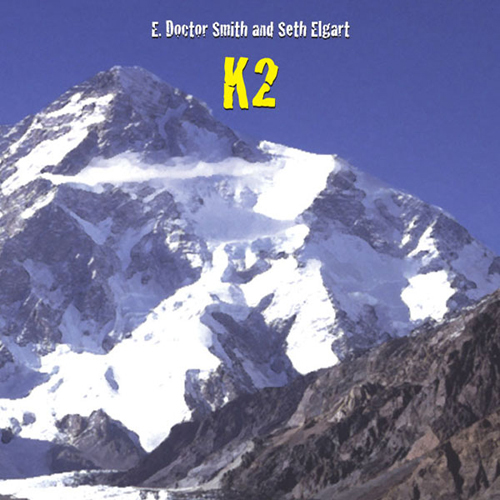 Special Value


Buy E. Doctor Smith's Drummstick 2 and K2 and get at an additional $4.00 off


Buy Together Today: $22
"K2" is the culmination of a nearly thirty year musical collaboration between two friends that began with their early days in the NYC prog rock group "Everest". Since that time, E. Doctor Smith and Seth Elgart have continued to collaborate on a variety of projects, ranging from the Source Theater production of "The Mound Builders", to Steve Ellison's "Flash to Bangtime" and Smith's acid jazz group, "The Drummstick". Influenced by the works of Brian Eno, Tangerine Dream, Kit Watkins, Larry Fast and others, "K2" represents the fullfilment of their long time dream of paying tribute to those like-minded musical mentors and utilizing a variety of today's 21st century MIDI technology.

E. Doctor Smith - Zendrum ZX, PowerBook G4, Samples, MIDI Programming
Seth Elgart - Keyboards, MacBook Pro, Moog, Prophet, Waldorf Synthesizers
Neil Mezebish - Flute, Saxophones, Akai EWI 4000 & Yamaha WX5 Wind Controllers
Edo Casto - 7 String "Stinger" Bee and Conklin Basses, MIDI Bass, Ebow
(appears courtesy of Passion Star Records)
Neng Canzon - Bass on "Son of Mobado"



Buy at Bandcamp
Buy at Apple Music
Buy at Amazon MP3

"...it's new age for a more sophisticated listener, comparable in sound and intent to the early work of Brian Eno and Tangerine Dream." - RKF, The One True Dead Angel