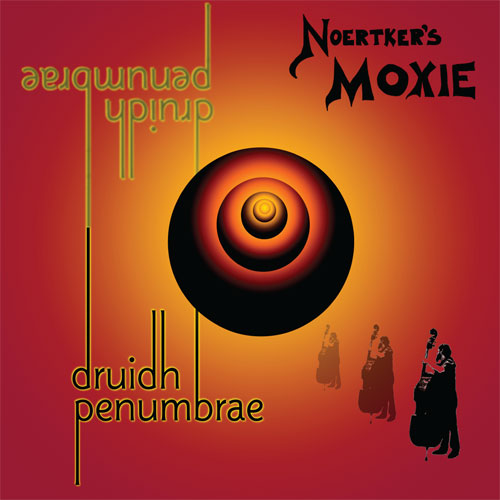 Special Value
druidh lacunae and druidh penumbra for an additional $4.00 off
Buy Together Today: $20
This is the second Moxie CD in the druidh series. The first, druidh lacunae, occurred in the gap between the three Sketches of Catalonia CDs and the three Blue Rider CDs. Whilst those extended suites were being composed and performed, in the partial shadows other music was also being performed and composed. Some of my compositional and thematic concerns are brought out from the shadows here: Schoenberg, Ornette, Rilke, Picasso, Cortázar, the films of David Beck, the life cycle of butterflies, the circus, the waltz, Faulkner, and Charlie Haden.


Buy at Bandcamp
Buy at iTunes Music Store
Buy at Amazon MP3

"...lyrical mosaics of sound amid geometrical unison flows, whimsical overtones and a storytelling approach. " - Glenn Astarita, All About Jazz