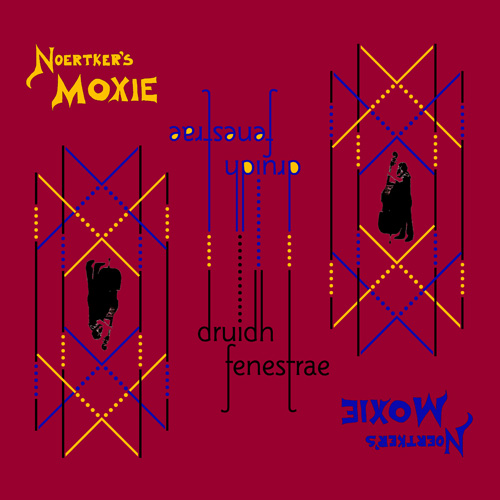 Special Value
druidh fenestrae and druidh penumbra for an additional $4.00 off
Buy Together Today: $20
The druidh Bill Noertker, his long-time musical partner Annelise Zamula, and his psychedelic avant-chamber jazz ensemble, Noertker's Moxie, are back with druidh fenestrae, the third album in the druidh series. The tunes on this album are windows bringing light to some of Noertker's thematic impetuses: childhood chants, poetry, math puzzles, word play, syllabic abbreviations, chicanery, critiques of religion, James Joyce, and Greek mythology. The compositions instigate spirited and playful musical conversations amongst the improvisers assembled here. By turns robust, brittle, quirky, deadpan, hypnotic, outspoken, and seductive; a wide range of expression is explored by Noertker and his merry band.


Buy at Bandcamp
Buy at iTunes Music Store
Buy at Amazon MP3