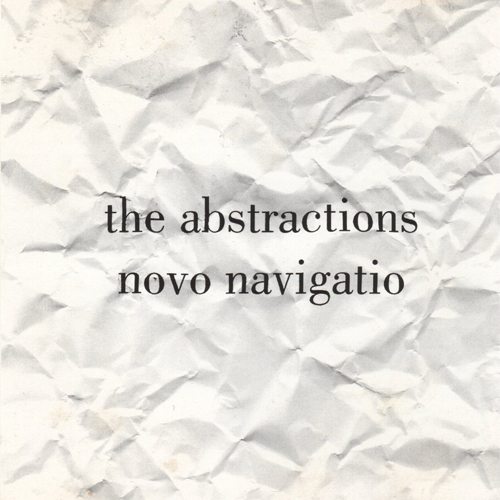 Special Value


Buy The Abstractions novo navigatio and get Ars Vivende at an additional $5.00 off


Buy Together Today: $20
Novo Navigatio (New Journey) is the Abstractions' third and final release of innovative and cutting sonic landscapes. This is "Vision music" that consists of a colorful orchestration of vocals, saxophones, guitars, percussion, strings, electronics and more. Also included is the wonderful sinking commentary about the disillusioned atmosphere of the current political climate we live and breathe in today's world.

CJ Borosque- noise pedals guitar
Matt Davignon - turntable drum machine
Ernesto Diaz-Infante - vocals, guitar 4-track
Dina Emerson - voice
Phillip Everett - drums, autoharp, percussion
Sandor Finta -voice
Lance Grabmiller - laptop, processing
Marina Lazarra - elec guitar, voice
Bob Marsh - cello, voice, accordion
Alwyn Quebido - electric guitar
Rent Romus - alto, soprano sax flute, voice, zitherod
Ray Schaeffer - bass
Margorie Strum - flute


Buy at Bandcamp
Buy at Apple Music
Buy at Amazon MP3

"This formation likes to cultivate a certain idea of the artistic blur or comes to mix various musical
orientations which have for only common point their abrupt side, conceptual even experimental."
- Liability Webzine

" And so you can flit from a silly political discussion to something that sounds like Leonard Cohen
deconstructed to some really nice abstract noise." - Jon Worley, A&A

" You could not say that Abstractions are slickers, as their "rags-to-raggedier" kind of artistic freedom makes their sound emissions appreciable by a few stray pigeons and a bunch of lucky critics." -Massimo Ricci, Touching Extremes

"... here you have many sounds that you can not believe that are coming from an instrument."
- Music Extreme

" But maybe their approach will result in a new and convincing musical identity."
- Frans de Waard, Vital Weekly

" Parody, commentary, sarcasm, discursive radicalism on the demencial paranoia of America of the age Bush..." - Eduardo Chagas