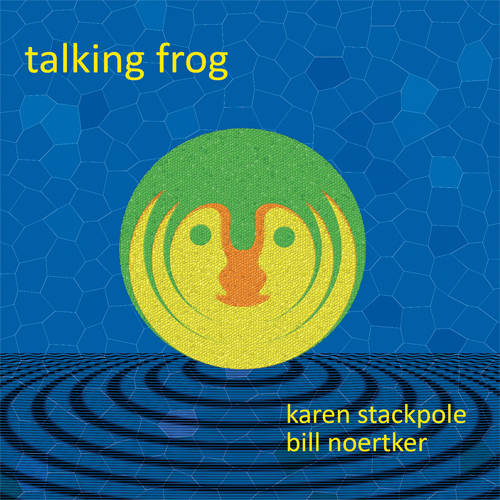 Special Value


Buy Talking Frog and get Waterphone II at an additional $5.00 off


Buy Together Today: $20
Karen Stackpole


Bill Noertker
Talking Frog
EDT4224

CD $10


Released 2022

Gongmaster Karen Stackpole and contrabassist Bill Noertker have been exploring inner and outer space through improvised musical dialogue for over a decade. Their new album, Talking Frog, conjures the world of the cosmic amphibian as they coax a soundscape of trills, chirps, screams, barks, grunts, clucks, croaks, bellows, and hoots from their respective instruments.
Karen Stackpole is a Paiste endorsed gong artist. She has been involved in the Bay Area music scene for over three decades as a drummer and percussionist with a keen penchant for metals. In her explorations of metals, she has cultivated some distinctive techniques for drawing harmonics out of her assemblage of gongs with various implements: rubber mallets, felt and yarn mallets, ball chains, bass and cello bows, kitchen utensils, and other small objects.
Bill Noertker is a composing and improving bassist who has been active in the Bay Area jazz and avant-garde scene since the late 1980s. He is best known for leading his own ensemble, Noertker's Moxie, as a forum for his compositions inspired by visual art.


Buy at Bandcamp
Buy at Apple Music