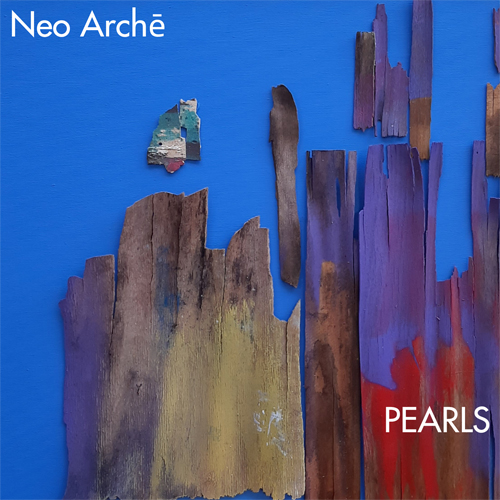 Special Value
Neo Archē Pearls and Toshiyuki Hiraoka's Waterphone II for an additional $5.00 off
Buy Together Today: $22
Neo Archē explores new possibilities for ancient Japanese instruments only used in Gagaku ceremonial music (the shō mouth organ, the gaku-biwa lute, and the uchimono percussion set). We use the tuning, some melodic segments, and the modes of classical Gagaku, which often date back to almost a millennium, but with a contemporary sensibility, and a large part of our music is improvised.
In Pearls they continue experiments in improvised world/ambient music, this time with the contribution of guest artists (musicians, a poet, and a painter) from the US, Japan, and Italy. The result oscillates between free jazz and contemporary classical music, with touches of progressive rock.

Fabio Rambelli - shō, uchimono, saxophone
Rory Lindsay gaku - biwa, effects

Special guests: Lish Lindsey - ryūteki; Nobuo Nishimura - trumpet, effects; Andrea Raos - lyrics, voice, electric bass; Takashi Seo - contrabass, percussion; Ryan Song - cello



Buy at Bandcamp
Buy at Apple Music