U.I.R.C - CATALOG C

Caffeine Superstar
magnet
Magnetic Motorworks MAG18 - Alt Rock
format CD

CD $15

---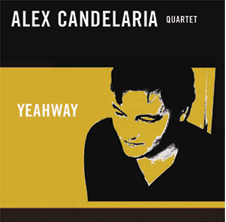 Alex Candelaria
Yeahway
Evander Music EM 028- Jazz
format CD

CD $12

The Alex Candelaria CD "Yeahway" , on the Evander Music label, is his first jazz quartet date as a leader. The music reflects his uniquely lyrical and improvisational take on "jazz composers" standards of the 60's and 70's such as Simone (F.Foster) , Opus 4( Mingus) and Jeannine (D.Pearson). In addition there are two originals that display both a lyrical focus (Protophasia) and a more intense, freer harmonic exploration (Yeahway). On this release Alex enjoys the tremendous support of Leonard Thompson (piano), Jon
Evans (bass) and Bryan Bowman (drums).
Alex Candelaria is a guitar voice in jazz worth investigating. His playing is marked by a fluidity which is both driving and melodic. On "Yeahway" he displays the influence of modern guitar playing while staying in touch with essential aspects of the jazz tradition.
---

Alex Candelaria
Sidewalk Technicolor
Evander Music EM 004- Jazz
format CD

CD $12

Original Compositions for guitar, bass & drums, featuring Candelaria: guitar, John Evans: bass, and Elliot Humberto Kavee, drums
---

Camper Van Chadbourne
psyCHADelidoowop
Magnetic Motorworks MAG19 - Exp
format CD

CD $15

In various forms, AKA Camper Van Chadbourne, AKA Eugene Van Beethoven, Eugene Chadbourne Jonathan Seagel, Graham Connah
---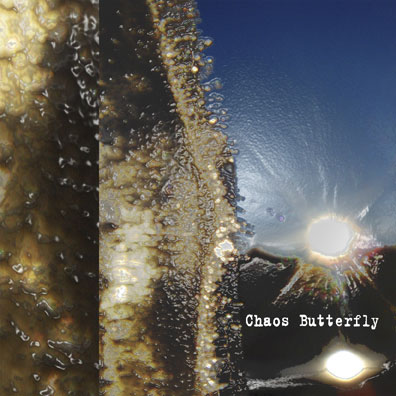 Chaos Butterfly
threelivingthings
Magentic Motorworks MAG25 - Exp/Elec
format CD

CD $10

Jonathan Segel and Dina Emerson (Chaos Butterfly) come from various musical backgrounds spanning from Camper Van Beethoven and the Meredith Monk Ensemble to the opera and the orchestra to free improvisation and electronica to the Cirque du Soleil. Performing as a duo, they incorporate several computers, singing, violins, guitars, wine glasses, etc. In concert they present a combination of outside improvisation and twisted song compositions, collaborating with a variety of special guests.
---
Chaos Butterfly
radio
Magentic Motorworks MAG25.5 - Exp/Elec
format CDr

CD $10

Live in the KFJC pit August 2004 plus Slow Motion Pussycat live at 21 Grand January 2004
---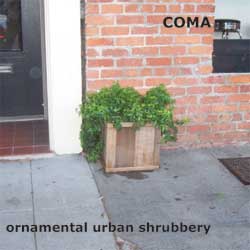 C.O.M.A.
Ornamental Urban Shrubbery
Edgetone Records EDT 4040 - AV Jazz
format CD

CD $13

The California Outside Music Associates (COMA) has been performing throughout California for the past 8 years in various configurations and collaborations. The current group includes Dax, John and cellist/improvisor ZONE. These musicians have played in groups performing music ranging from classical, blues, rock, to the current emphasis on the improvised arts.
Ornamental Urban Shrubbery is their second CD release. Hidden between buildings, in vacant lots, in planters by the sidewalk or in the cracks of the street the city is filled with urban shrubbery. Often passed by, looked over and unnoticed until that moment when one doesn't pass, but looks and notices.
---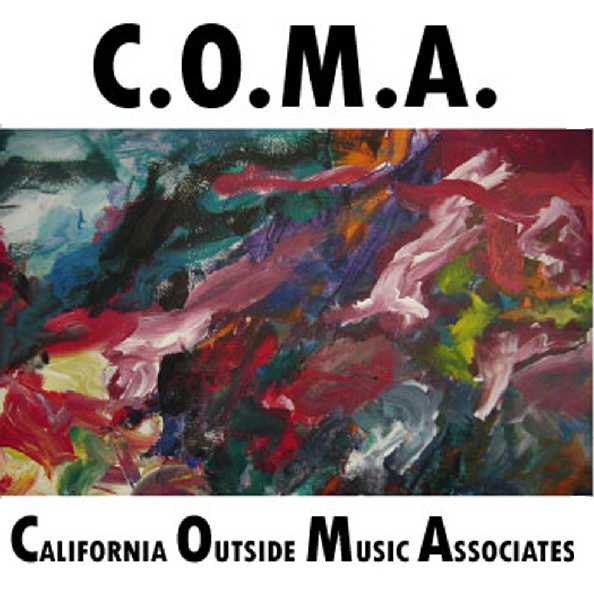 C.O.M.A.
S/T
Edgetone Records EDT 5003 - AV Jazz
format CD

CD $13

C.O.M.A. California Outside Music Associates inspired by the influences of Ornette Coleman and world music, the group blends sound creating a free expressive music. Originating from deep backgrounds in music education and performance, their styles have ranged from classical to modern rock and everything in between. Dax Compise and Brian Clark were both graduates of the Conservatory at the University of the Pacific (UOP), and John Vaughn has bachelors and masters degrees in music as well as a long history of working the east coast and mid-west jazz scenes. Their debut CD on Edgetone features original composition featuring their unique explorations and solid music traditions.
---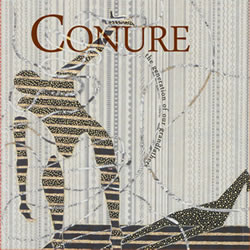 Conure
The Generation of Our Grandfathers
Edgetone Records EDT 4058 - Exp/Elec
format CD

CD $13

In July of 2003, a documentary was broadcast on HBO while Conure was packing for a (cancelled) move to Berlin. "Paragraph 175" was a documentary portraying the Nazi persecution of homosexuals because of Paragraph 175 of the German Penal Code of 1871. Conure knew this persecution had existed, but little beyond that. This documentary inspired him to create a new audio work as a way to interest others as ignorant as he to watch the film, but primarily as a way to portray the feelings the documentary brought forth in Conure.
Conure, laptop and other assorted lo-fi equipment and sound source
---

Cory Combs Trio, with Dan Willis & John Hollenbeck
Valencia
Evander Music EM 029- AV Jazz
format CD

CD $13

Valencia features twelve new compositions by San Francisco bassist and composer Cory Combs and five improvisations by the trio. Combs' compositions were written with the other members of the trio in mind while covering many different musical territories. Classic Brazilian bossa novas and choro styles are played with a modern jazz bent, and Bay Area mandolin legend Mike Marshall drops in as guest artist on one of Valencia's choro tracks.
John Hollenbeck's drumming is world renowned, having performed with a wide variety of artists, from Fred Hersch to Kenny Wheeler. His playing is always inspired and original, full of taste and spontaneity, drawing from a rich background of styles and sounds. His own compositions and ensembles lead the cutting edge of new jazz.
Dan Willis is a bandleader, saxophonist and woodwind doubler in the New York City area. He has played with Michael Brecker's Quindectet, John Abercrombie, Ben Monder along with many others. He has a forceful, melodic and sensitive approach to any instrument he plays. Capable of a wide range of sounds and styles, his playing always serves the music in surprising and inspiring ways.
"The Cory Combs Trio has created an eclectic album that comes highly recommended for its originality and its fresh appetite for a renewal of Jazz's growth".
- Jim Santella, Cadence Magazine
---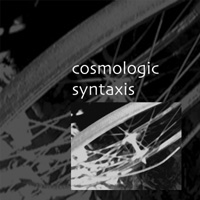 Cosmologic
S/T
Circumvention Music CCV3035 - Mod Jazz
format CD

CD $12

Cosmologic captures a raw, energy-laden sound on their second live release. Syntaxis demonstrates a strong connection to the "free" jazz of the 1960s, but with a decidedly modern resonance - new compositions stretch the possibilities of the horns/bass drums group, and the inclusion of live electronics widens traditional sonic boundaries. A strong emphasis on improvisation is mediated by sinewy grooves.
---
Cosmologic
STARING AT THE SUN
Circumvention Music CCV3032 - Mod Jazz
format CD

CD $12

Staring at the Sun is the debut recording of the San Diego-based avant-jazz quartet Cosmologic. Recorded live at Galoka Jazz Scene in La Jolla, California. Cosmologic traverses the broad terrain of creative jazz and improvised music, integrating high-energy playing, intense introspection, rich grooves, open textures, and collective alchemy.
---