U.I.R.C - CATALOG T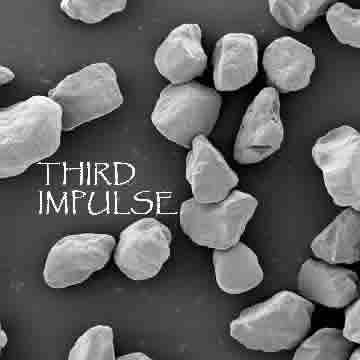 Third Impulse
S/T
Edgetone Records EDT 4008 - Mod Jazz
format CDr

CDr $12


Mix Booker Little with the Chicago Underground Duo and you get just a glimpse of what Third Impulse can do. This tight little improv trio sits at the abyss of powerful forces mixing the wild auspices of new sonic ideals with jazz, noise, and a little bit of funk. This new and exciting group debuts their new CD right here at Edgetone Records, recorded live at the lost studios of the Devils Triangle of KFJC.
---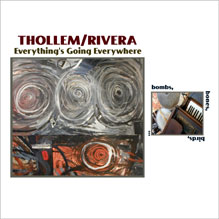 Thollem/Rivera
Everything's Going Everywhere
Edgetone Records EDT 5005 - Jazz comp/Exp
format CD

CD $13


Everything's Going Everywhere, featuring pianist Thollem Mcdonas and drummer Rick Rivera bring to the jazz world a sonic journey bursting with excitement well needed in jazz and improvisation in the 21st century. Drawing from such diverse forms of inspiration as nuclear bombs, modern classical and Arabic music, to free jazz, punk, and traffic sounds, these two musical Iconoclasts transcend the past, and the limits of their influences, re-organizing traditional ideas into a sonic commentary about the space between rebellion, politics, and hummingbirds.
---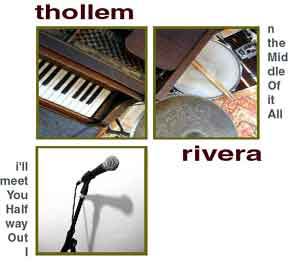 Thollem/Rivera
I'll meet You Half Way Out In the Middle Of it All
Self Released/Edgetone Records EDT 5005a - Jazz comp/Exp
format CD

CD $13


"Thollem/Rivera plays both fully composed pieces and organized improvisations, absorbing ideas from many different sources and mixing them up until they often no longer resemble their original state. This music is of the world, a result of, and as interaction in it. Nuclear bombs, modern classical music, free jazz, cave paintings, gamelan and West-African drumming ensembles, flowers, weather patterns, Chinese and Hindustani music, cracks, lies, enzymes, punk, wind, traffic, whispers, chants, and chance, among infinite others, all play some kind of a role in the development of this music. Each piece is derived from its own unique set of principles, partially with the goal of making every piece distinct in both concept and character. Sometimes this music is fast and intricate, other times it is expansive allowing the complete decay of sounds. It is heavily rehearsed and spontaneous acoustic music. Utilizing only piano, percussion, and sometimes voice, you will still hear a tremendous amount of variety, an incorporation of an eclectic grouping of sounds and ideas." -Thollem
---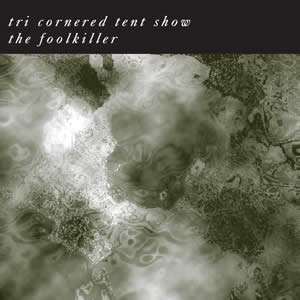 Tri-Cornered Tent Show
The Foolkiller
Edgetone Records EDT4033 - Exp
format CD

CD $13

Tri-Cornered Tent Show presents The Foolkiller, a post-apocalyptic poetr,y music, and song portraying rage, revenge, and redemption, transcending the acts of murder madness and mayhem commonly defined as war religion and politics. Sporting an extended ensemble of some of the finest improvisers from the San Francisco Bay Area, The Foolkiller spreads its shadow across a wide array of style and sound creating one this year's most innovative operatic improvisational theme pieces. A must have for those who like to collect abstract and obscure reference music.
---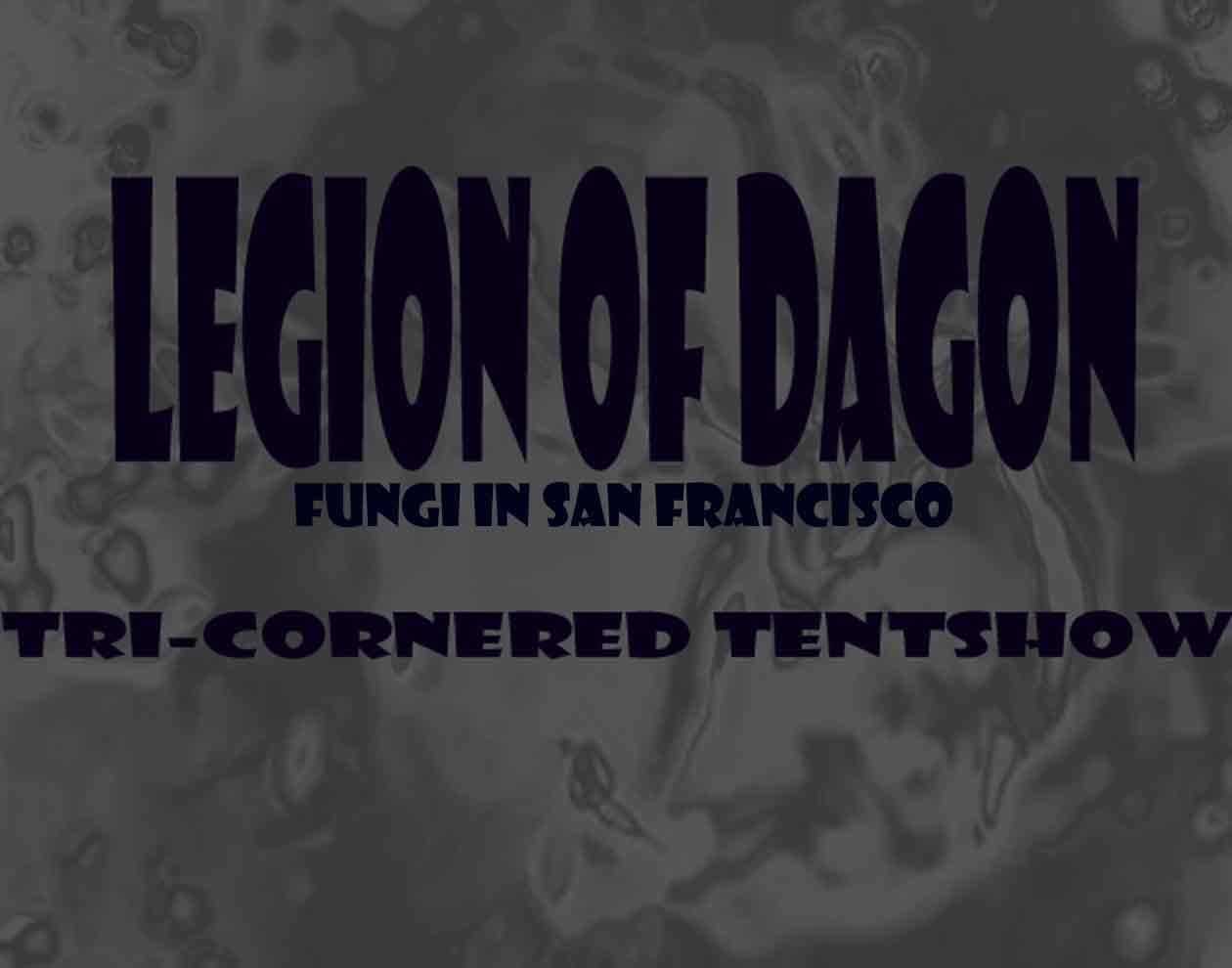 Tri-Cornered Tent Show
LEGION OF DAGON
Edgetone Records EDT 4022 - Exp
format CD

CD $12


This newest CD release from Tri-Cornered Tent Show with guests Rent Romus – reeds/voice/zither rod and Jeff Hobbs- violin, trumpet is inspired by early 20th Century horror-scifi writer H.P. Lovecraft's 38-sonnet piece entitled "Fungi In Yuggoth". Thanks to the underground discovery by Edgetone Records Research Director, Roderick Repke, music by a Dr. Harold Farnese who wrote an unfinished operetta for Lovecraft's sonnets was discovered, and is the loose basis for the finished Legion of Dagon project now available.
---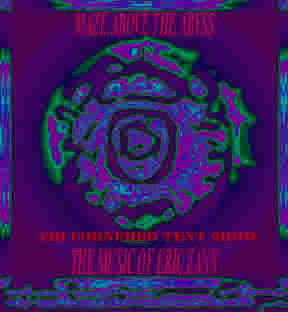 Tri-Cornered Tent Show
Maze Above the Abyss
Edgetone Records EDT 4005 - Exp
format CDr

CDr $12


It has taken them the last part of the last century (25 years to be exact) of dedicated practice, research, and patience that brings them to announce the release of "Maze Above the Abyss", "Tri-Cornered Tent Show", and "Beneath the Mountains of Madness" all encased in 3 compact discs. The musical journey began with initial tracks being recorded using the ancient antediluvian technology of electronics from the 70's. Though methodical deciphering of the Lovcraft short story "The music of Eric Zann", other related stories expanded upon Lovecraft's Greater Cthulu Mythos they began recording free improvisation and orchestrated sound sculpture over those 25 years to create the projects now available.
---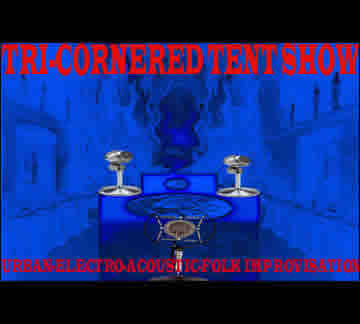 Tri-Cornered Tent Show
The Music of Eric Zann
Edgetone Records EDT 4006 - Exp
format CDr

CDr $12


This is part two of the CD trilogy dedicated to the short story by H.P. Lovecraft "The Lost Music of Eric Zann" ."In any musical performance situation it is best to be pleasant and convivial. But as in all manner of business the work has to demand your utmost attention. In Eric Zann's case there wasn't a lot of time to be cordial as his music was literally designed to hold back the forces of complete chaos. This real or imagined cosmic responsibility has been debated openly and in most cases disputed and ridiculed excessively."
-Tri-Cornered Tent Show
---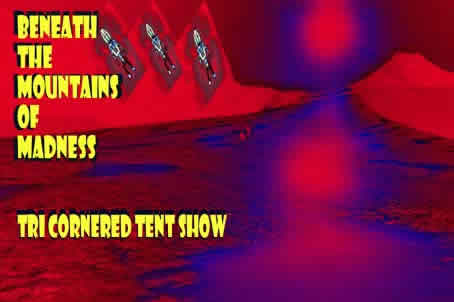 Tri-Cornered Tent Show
Beneath The Mountains of Madness
Edgetone Records EDT 4007 - Exp
format CDr

CDr $12


This is part three of the CD trilogy dedicated to the short story by H.P. Lovecraft "The Lost Music of Eric Zann" . This work was recorded in the last part of part of the the 20th century from 1999-2001. Not only does it draw from the original concept put forth by Lovecraft but also draws upon the Cthulhu mythos prevalent throughout his writings.
---

Trio Putanesca
Live at Yoshi's
Evander Music EM 005- Jazz
format CD

CD $12


With Phillip Greenlief - Tenor Saxophone, Adam Levy – Guitar, Dan Seamans - Bass
---

DAVE TUCKER WEST COAST GROUP
tenderloin
Pax Recordings PR90264 - Exp
format CD

CD $10


Although he is perhaps best known for his work as a guitarist in The Fall between 1980-1, Tucker is an experienced improviser, having worked regularly with improvising ensembles such as the London Improvisers' Orchestra and The School of Velocity with Evan Parker. An edgy player with a sharp musical mind, Tucker is joined on this recording by top-flight Bay Area musicians including Ernesto Diaz-Infante (acoustic guitar), Danielle DeGruttola (cello), Damon Smith (double bass), Scott R. Looney (real-time laptop processing) and Garth Powell (drums, percussion & idiophone). The result is music that mixes compelling rhythms, pointillism, atonality, electro-acoustic improv, and flexibility in playing techniques to explore new musical possibilities. A limited edition of 150 copies worldwide.
---

Tummerflora Collective
No Stars Please
Accretions ALP022 - Exp
format CD

CD $12


Recorded live at The Casbah, San Diego; KPBS' "The Lounge," San Diego; The luggage Store, San Francisco; The Artisan's Hand, Carmel Valley, California. Marcos Fernandes - percussion, electronics; Hans Fjellestad - keyboards/electronics/accordion; Damon Holzborn - guitars/electronics; Nathan Hubbard - percussion/electronics; Robert Montoya - sampler,/percussion; Marcelo Radulovich - bass/guitar/electronics/radio/vocals; Jason Robinson - woodwinds with George Lewis - trombone; Le Quan Ninh - percussion; Mike Keneally - guitar; Ellen Weller - woodwinds No Stars Please is a collection of live concert recordings featuring a capricious roster of performers, including collective members Marcos Fernandes, Hans Fjellestad, Damon Holzborn, Nathan Hubbard, Robert Montoya, Marcelo Radulovich and Jason Robinson, with guest appearances by George Lewis, Le Quan Ninh, Mike Keneally and Ellen Weller.
---

Tummerflora Collective
Rubble 1
Accretions/Circumvention A/C-201 - Exp
format CD

CD $12


Rubble 1 is a compilation featuring works by members and ensembles of the Trummerflora Collective, the group of independent music makers who have released over a dozen titles since their inception nearly four years ago. The Collective embraces the pluralistic nature of creative music as an important means of artistic expression for the individual and the community, and provides an atmosphere that nurtures the creative development of its members. Like "No Stars Please" (Accretions, 2001) which showcased their various live work, "Rubble 1" presents creative music that shares a common aesthetic yet represents the diversity of the artists' backgrounds and influences ranging from rock, jazz, hip-hop and electronica to noise, soundart, experimental and improvised musics.
---
U.I.R.C - CATALOG U

Birgit Ulher/Damon Smith/Martin Blume
"sperrgut"
Balance Point Acoustics BPA009 - Exp
format CD

CD $15

"sperrgut" with - Birgit Ulher/Damon Smith/Martin Blume

---
U.I.R.C - CATALOG V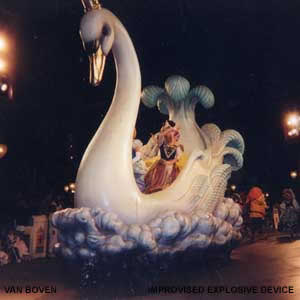 Van Boven
improvised explosive device
Edgetone Records EDT 4029 - Alt Rock
format CDr

CD $12

Welcome to the nether world of rock: Sawdust covered benches inside caverns of lamp lit, liquid -soaked, cigar smoke filled rooms, peeling blue paint on the walls. …outside is a coffee colored pitch black sky, in the corn fields ravens swing about in the sky singing restlessly. On the corner there's a horror movie gas
station, blood, whiskey, and fish bait. Van Boven starts with an indie rock aesthetic, and takes it to ominous extremes…combining avant-rock concepts with dirty underground blues and melodic meandering…their music is both inspiring, and thoughtfully aggressive.
---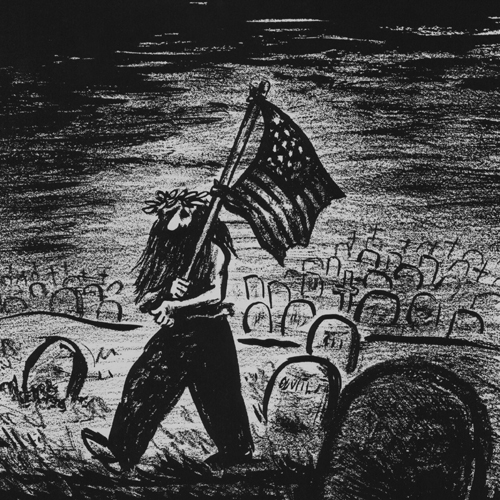 Voices In The Wilderness
Dissenting Soundscapes and Songs of G.W.'s America
Pax Recordsings PR90276 - Exp/Jazz
format CD

CD $10


Voices In The Wilderness was created out of the anxiety and disillusionment of Bush's reelection on November 3, 2004. This composition of twenty-six artists transcends music genres and ideologies with the common purpose of dissent towards the havoc and bloodshed cause by Bush and the U.S. military's dominance. This collection of political protest music spans experimental, rock, free-improv, electronic, folk, field recordings, and spoken word. This CD is ultimately a reminder and wake-up call that we can not be silent during these times.
---
U.I.R.C - CATALOG W

Phillip Wachsmann
Zero Plus
Balance Point Acoustics BPA007 - Exp/Jazz
format CD

CD $12


Featuring aurora josephson, phillip wachsmann, jacob lindsay, damon smith, martin blume

---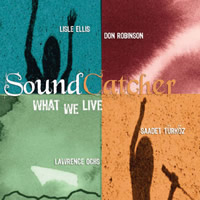 What We Live
Sound Catcher
Fire Museum Records FM08- Av Jazz
format CD

CD $10

Lisle Ellis/Larry Ochs/Donald Robinson/Saadet Türköz
What We Live is a San Francisco based jazz/ improvised music group formed by bassist/composer Lisle Ellis in 1994. The three regular members are Lisle Ellis: acoustic bass; Lawrence Ochs, tenor and sopranino saxophones; Don Robinson, drums and percussion. The ensemble's formation was inspired by and a direct result of Ellis' work with Ochs and Robinson within the context of The Glenn Spearman Double Trio, which performed and recorded from 1991 until the leader's death in 1998. Ellis' initial vision was to bring together a small group of musicians to investigate concepts central to the tradition of jazz-based improvisation swing, song form, modalities, etc - in a less explicit manner than the mainstream but in a more emphatically traditional way than offered by the practice of free jazz. Over a period of time the concept of the trio evolved more towards a collective situation rather than being solely the vision of an individual musician. A group voice or sound has emerged that is immediately recognizable. Their resumes include time spent with Cecil Taylor, Paul Bley, ROVA, Fred Frith, Terry Riley, Anthony Braxton, Wadada Leo Smith, John Tchicai and a virtual whos who of improvised/creative music.
---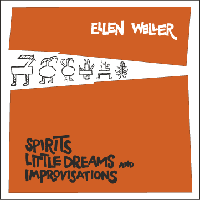 Ellen Weller
Spirits, Little Dreams and Improvisations
Circumvention Music CCV3041 - Exp/Jazz
format CD

CD $12


Spirits, Little Dreams and Improvisations (Yiddish - Dybbuks, Dremls und Doinas): Judaism, like Christianity and other religions, developed its own possession myth during the Middle Ages - that of the dybbuk. Weller's project explores the powerful place of the dybbuk in explaining aberrant human behavior, and to connect such explanations to musical creativity, especially improvisation. Many cultures throughout the world acknowledge the power of music to summon spirits, human or otherwise. Other myths connect various mental illnesses with spirit possession.
---

Wounded Head
Music for Assholes
Bastardised BAS1 - Noise
format CDr

CD $7


First WH fullength, 70 minutes of total morbid chaos. Psychoactive free-sludgecore bass/drums improvised assaults with occasional noise outbursts. Comes in a hand-crafted paper sleeve. Recorded during '99-'00
---
U.I.R.C - CATALOG Y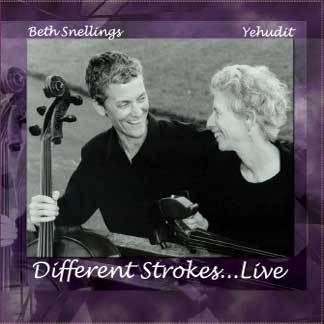 Yehudit/Beth Snellings
Different Strokes...Live
Edgetone Records EDT 5004 - Jazz
format CD

CD $14


Different Strokes, featuring violinist Yehudit and cellist Beth Snellings, creates a fusion of jazz and classical influences, incorporating arrangements of tried and true jazz classics, compositions by contemporary jazz masters, and some very unique and lush originals. The project manifests the warmth that only strings can provide. The duo's classically influenced arrangements create melodic and rapturous pieces full of emotion and lyricism, while their deft arrangements of jazz standards remain true to the style and spirit of these classic tunes. The result is a powerful combination of beauty, elegance, sophistication, and swing. A must have for any jazz fan.
---

Yehudit
Valentine
Edgetone Records EDT 5001 - Jazz
format CD

CD $15


Each of these classic jazz songs is a valentine - a celebration of the joy and gift of love. I imagine that you might play them while you sit down to a quiet dinner with your sweetie, with flowers and candlelight. In recording these songs, I manifest my profound love for the great American traditions of jazz and songwriting. - Yehudit
---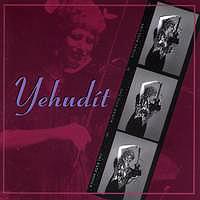 Yehudit
S/T
Self Released YVJ 101 - Jazz
format CD

CD $13

Yehudit's first independent release of original jazz.
---