U.I.R.C - CATALOG E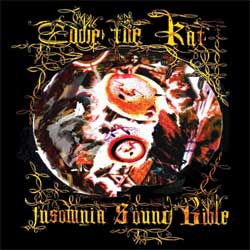 Eddie the Rat
Insomnia Sound Bible
Edgetone Records EDT4060- Alt Rock
format CD

CD $13

Eddie the Rat is the pseudonym for composer and multi-instrumentalist, Peter Martin. Starting in 2000 as a one-man electro-acoustic experiment in sound and composition, within a year Martin's vision evolved into a performing group bearing the same name. During the first two years of the group's existence, the ensemble usually consisted of no less than 12 members and included members of 7 year rabbit cycle, Secret Chiefs, Zen Guerrilla, and others. "Insomnia Sound Bible" is a recording of the shorter songs that were being played alongside larger scale pieces in the group's live sets at this time.
"Insomnia Sound Bible" is the songbook to a sleepwalker's guide through oblivion.
Its soundscape is made of violins and cellos, trumpets and clarinets, lots of percussion and homemade instruments, and telepathic harmonizing and other voices. As with all Eddie the Rat recordings, the intention is for the CD to be listened to as a whole, however, these are songs which can also be taken in their own context.
---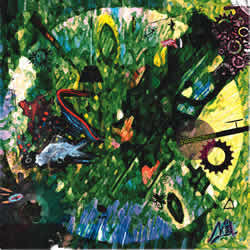 Eddie the Rat
Once Around the Butterfly Bush
Edgetone Records EDT4038 - Alt Rock
format CD

CD $13

"Once Around The Butterfly Bush" is music made of wood, wind, and wire. A carefully honed composition using simultaneous tempos in any given song, it switches focus between melody/rhythm and figure/ground until they become blurred. This song cycle incorporates a blend of traditional and homemade instruments, and layers musical styles on top of each other until style becomes irrelevant. "Once Around The Butterfly Bush" is a collage of pre-composed melodic and rhythmic lines that fit together (over and under and in between) like a puzzle piece.
---

ELECTRO-MAGNETIC TRANS-PERSONAL ORCHESTRA
S/T
Pax Recordings PR90254 - Exp/Jazz comp
format CD

CD $10


This new nine-piece ensemble, with strings, woodwinds, guitar, accordion, and tuba, performs the structured improv compositions of Aaron Bennett, an active member of the vital San Francisco improv scene. Featuring Bay Area musicians Aaron Bennett - woodwinds; Mark Chung - violin; Jeff Hobbs - violin; Merlin Coleman - cello; Adam Lane - cello; George Cremaschi - bass; Joe Sabella - tuba; Dan Cantrell - accordion and John Finkbeiner - guitar.
---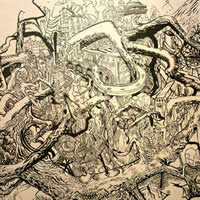 Helena Espvall
nimis & arx
Fire Museum Records FM06- Exp
format CD

CD $10

The debut solo release from Helena Espvall, cellist of Espers. Her past and present collaborators include such diverse figures as Fursaxa, Oluyemi Thomas, Sharron Kraus, From Quagmire, Lukas Ligeti, Samara Lubelski, Eugene Chadbourne, Pauline Oliveros, Scorces, Katt Hernandez and many others.With production and electronics provided by sonic maverick
George Korein of Infidel?/Castro!, "Nimis & Arx" is a recording of translucid wonder. Utilizing cello, guitar, recorder, voice and electronics, Espvall has delivered a CD which touches on aspects of all the multi-faceted elements of her musical journey to date while creating a vocabulary in a voice which is uniquely hers.
---
U.I.R.C - CATALOG F

Marcos Fernandez
Hybrid Vigor
Accretions ALP027 - Exp
format CD

CD $12

On Hybrid Vigor, percussionist/improviser Marcos Fernandes presents a collection of globally informed pieces reflecting his multicultural identity and a continuing fascination with musical cross-fertilization. Born in Yokohama, Japan of Portuguese/Irish/Japanese heritage, and raised a Catholic in a Buddhist land, hybridization defines Fernandes' world view. Hybrid Vigor offers a sampling of his musical process, a narrative style incorporating improvisation, avant rock, trance and sound art. Guests include Michael Dessen, Lisle Ellis, Philip Gelb, David Gould and fellow improvisers of the Trummerflora Collective of which he is a founding member.
---

Scott Fields Ensemble
This That
Accretions ALP024 - Exp
format CD

CD $12

Scott Fields - electric guitar Peggy Lee - cello Dylan van der Schyff - drum kit Recorded March 5, 2000 at Blue Wave Studios, Vancouver, British Columbia by Shawn Pierce. Mixed and mastered at Ultimate Audio, Madison, Wisconsin by Tom Blain. All compositions by Scott Fields (BMI). Guitarist, composer, improviser Scott Fields has been performing and recording around the globe over the last three decades. A native of Chicago, his earliest improvisations were influenced by the AACM. Although as a leader he performs with a number of line-ups, he calls them all The Scott Fields Ensemble, largely in homage to the Art Ensemble of Chicago.
---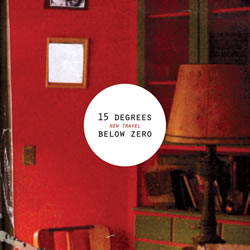 15 Degrees Below Zero
New Travel
Edgetone Records EDT4062- Exp/Elec
format CD

CD $13

15 Degrees Below Zero's CD "New Travel" builds upon the process oriented soundscapes of previous releases to create new refined, compositional narratives that emerge between the planes of discord and melody. The eleven tracks explore transitory spaces of cinematic like sound interiors, digital and analog atmospheres accompanied by guitar, piano, and sampled melodies -- clipped, recontextualized and re-presented.
Daniel Blomquist - laptop, samplers, keyboards, effects, mixing, processing
Michael Addison Mersereau - guitar, keyboards, vocals, harmonica, effects, mixing, processing, etc.
Mark Wilson - pedals, contact mics, vocals, keyboards, laptop, samplers, other effects, mixing, processing, etc.
---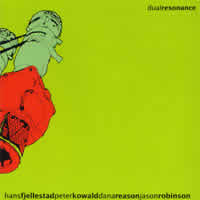 Hans Fjellestad/Peter Kowald/Dana Reason/Jason Robinson
Dual Resonance
Circumvention Music CCV3037 - Exp
format CD

CD $12

Dual Resonance finds Fjellestad, Reason, and Robinson in a variety of duets, trios, and quartets with the influential German bassist Peter Kowald. Half of the album was recorded in 2000 while Kowald was on tour in the United States; the other half was recorded on January 1, 2003, after Kowald's unexpected and sudden passing. Because of this double nature, Dual Resonance is a "living tribute" of sorts, documenting both Kowald's time in San Diego while on tour, as well as his enduring influence in improvised music in California. The sonic textures contained on the album range from densely packed acoustic environments, to heavy electronic-laden sounds. The music is informed by a wide variety of influences, including jazz and African-American improvisation, European improvisation, new music, and electronica.
---

Hans Fjellestad
Kobe Live House
Accretions ALP038 - Exp/Elec
format CD

CD $12

Fjellestad's third solo project (and first live solo cd) completes a ternary cycle of music experimentation that began with Red Sauce Baby, followed by 33.
"It feels as if Fjellestad wrote a meta-composition to frame his earlier pieces. Kobe Live House is an impressive statement." - François Couture, All-Music Guide

---

Hans Fjellestad
"33"
Accretions ALP032 - Exp
format CD

CD $12

"33" is the new piano-oriented project by maverick musician, artist and filmmaker Hans Fjellestad. Fjellestad's relationship with the piano began in 1973, at age 5. In this new collection of 13 tracks he attacks the instrument, inside and out, with bows, plectra, slides, loose change, electronics, fists, fingers, megaphone, computer and whatever was handy, accompanied by synthesizers, accordion, sampler and field recordings from across the globe. "33" is no shuttle service to the expected solo piano spaces. This is an exploration of uncharted textures and strange tangents that often venture far from the piano keyboard into fantastical electronic soundscapes, but eventually always returning to the black and whites, hammers and strings, the source.
---

Hans Fjellestad
Red Sauce Baby
Accretions ALP019- Exp
format CD

CD $12

The WIRE calls Red Sauce Baby a "spicy concoction... refusing to behave itself, it screams, throws things and makes a mess." Featuring piano improvisations, vocalizations, percussion, woodwinds, church organ, bagpipes, basketball, electronics and sounds from Southern California, Tijuana, Chicago and Copenhagen, XLR8R calls it "an exercise in unbridled sonic freedom... raw, almost shamanic energy that embodies the true essence of unrestricted music."
---

Frontier Life
Banda Sonora
Accretions ALP03 - Exp
format CD

CD $12

Original music from the documentary film, Frontier Life, featuring members of Nortec Collective (Tijuana) and Trummerflora Collective (San Diego), including some of the borderland's most adventurous artists: Panóptica, Titicacaman, Las Cajas del Ritmo, Clorofila, Latinsizer, Point Loma, Discar, Marcelo Radulovich, Marcos Fernandes and Hans Fjellestad.
---

The Happy Makers
Balance Point Acoustics BPA008 - Exp
format CD


CD $15



with - wolfgang fuchs/jacob lindsay/damon smith/serge baghdassarians/boris baltschun
---