U.I.R.C - CATALOG R

Marcelo Radulovich
Hello
Accretions ALP029 - Exp
format CD

CD $12


Radulovich's latest production, HELLO, showcases audio, visuals, literature, live performance, and introduces the legend of TITICACAMAN: Instrument maker, ignorant scientist. Composed of looped voice and samples, ruled by infectious essence shrouded in mystery, HELLO is uplifting and one of a kind.
---

Marcelo Radulovich
(case of the missing) THUMB
Accretions ALP023
format CD

CD $12


(case of the missing) THUMB was assembled using mainly phonographies, or field recordings, and treated tapes of analog synth pieces. The 43-minute piece bends and reshapes itself through painterly textures, and recurring sounds and events like flowing water and small, explosive movements. This merge of spaces and time periods plus a well chosen palette of electronics and instrumentation, creates a captivating experience.
---
Marcelo Radulovich/Marcos Fernandez
The Whisper Chipper
Accretions ALP018 - Exp
format CD

CD $12


Multi-instrumentalists Marcelo Radulovich and Marcos Fernandes began their musical collaborations in 1993 producing numerous recordings for the artist-based Accretions label. The Whisper Chipper is their newest improvisation piece based on Radulovich's field recording of a chipper/shredder. In this ambient noise piece, the field recording is run through multiple effects and eq-ed in real time to create shifting delay loops. With the addition of tamboura box (an analog drone generator), treated guitars and radio the results are at times ambient and at times thunderous. Recorded at Radulovich's Titicacaman Studios, the packaging features artwork by New York writer/artist/musician Joel Smith printed on hand-made hemp thread paper and comes complete with a hand-picked twig. The duo has performed the piece at the recent Big Sur Experimental Music Festival, the Sonic Arts Gallery (San Diego), Holly Matter Modern Art Gallery (LA) and toured the west coast in the fall of 2001.
---

Marcelo Radulovich
2 Brains
Accretions ALP017 - Exp
format 2 CD Set

2 CD SET $15


Marcelo Radulovich's third album, '2 Brains', is a special two CD set. The first disc contains studio recordings of pieces composed, arranged and often all performed by the artist. The second disc is a collection of sound art pieces constructed from field recordings made by the artist over the past several years. Like his self-titled debut CD, 'Marcelo Radulovich' (ALP003, 1994), which received airplay on over a hundred priority college stations, and its follow-up, To Lilliput & Back volume one (ALP007, 1996), which garnered much critical acclaim, this new work -- a great deal of it recorded in Holland where he lived and collaborated with various artists --showcases Marcelo Radulovich's multi-instrumental, multi-faceted and multicultural approach to music or more precisely, manipulation of sound.
---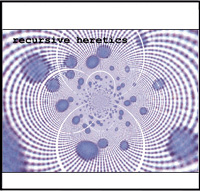 Recursive Heretics
Recursive Heretics
Edgetone Records EDT 4016 - Exp
format CDr

CD $12


Recursive Heretics explores the concept of feedback at all levels between a performer and a processor in a live improvisational setting. Together they explore the concept of feedback in live performance as the saxophone sound is transformed by live, automated and manipulated signal processing using a customized Max/MSP setup. The results of this processing vary from subtle shifts in the original sound to a completely unique and distinct voice.
---

Reel Change
Open in Total Darkness
Evander Music EM019 - Exp
format CD

CD $12



David Michalak, lap steel guitar; Adam Hurst, cello; Joe Sabella, samples; Andrew Voigt, woodwinds; Phillip Greenlief, woodwinds; George Cremaschi, double bass; Tom Nunn, homemade instruments.
A mysterious and haunting journey into the soundtrack world of veteran filmmaker David Michalak featuring a unique "visual" music by Reel Change.
---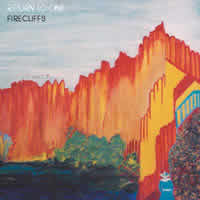 Return to One
Firecliffs
Circumvention Music CCV3034 - Exp
format CD

2CDSET $15


This 2-CD interactive multimedia CD-ROM set features a wide variety of grooves, textures and approaches to compositional and improvisational space. The San Diego-based quartet is augmented by the incandescent vocals of Anne Whattoff. This recording is given in the honor and memory of the life and art of Stella Clara Victoria Johnson Hubbard (July 2, 1897 - May 25, 1986).
DISC ONE Starsong All is Silent Something Bright for a Dark Corner Kaleidoscope Moon II Kaleidoscope Moon III Lonesome Tree Connections (You Are)
DISC TWO Secrets (For Stella) Kaleidoscope Moon I October Calm Bright Lights Lonesome Tree Firecliffs.
---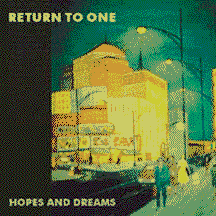 Return to One
Hopes and Dreams
Circumvention Music CCV3033 - Exp
format CD

CD $10


Hopes and Dreams finds Return to One continuing their integration of improvisation with notated material and extended structures. A wide range of compositions from Nathan Hubbard are featured, from the orchestral size of A Search for Truth, to the open groove of Josh Jones, to the simplistic beauty of Bells for You. The CD also finds a new level of harmonic sophistication with special guest, pianist Rick Helzer.

---

REV.99
Everything Changed After 7-11
Pax Recordings PR90255 - Exp/Elec
format CD

CD $10


This is the second CD from Rev.99, the multimedia collective led by New York saxophonist, spoken word artist, and filmmaker 99 Hooker. Filtering real-time inputs from sources such as video, field recordings, live improv, and spoken word through post-production shaping and sculpting. Featuring 99 Hooker, Jeff Arnal, Ross Bonadonna, Anita DeChellis, Ernesto Diaz-Infante, Chris Forsyth, Jody Kurash, Donald Miller, Akio Mokuno, m2, LX Rudis, Glenn Sorvisto, Rotcod Zzaj, Bob Marsh, and Brother Russell Scholl.
---

REV.99
Turn a Deaf Ear
Pax Recordings PR90251 - Exp
format CD

CD $10


Environmental improv: composition by temperament & inheritance, playing as one walks in a group, conscious of sound, economics and disdaining The Jam. rev. 99 pairs two duos: Akio Mokuno & 99 Hooker who have been performing out of NY for the last three years and Chris Forsyth & Ernesto Diaz-Infante who have just released their third CD 'march' (Pax Recordings/Evolving Ear).
---

Eric Glick Rieman
ten to the googolplex
Accretions ALP021 - Exp
format CD

CD $12


Eric Glick Rieman - modified extended prepared rhodes and harmonizer Berkeley muuti-imstrumentalist and composer Eric Glick Rieman presents four new solo improvisations performed on his extended prepared rhodes: "I modified a Rhodes electric piano by installing two extended sound boards which house vertical tuned zinc rods. These can be played by bowing or striking. I also prepare the inside of the Rhodes, which is left exposed so I can play the tines and resonaters. I play the insides with my hands, with files, with mallets, with rocks and chains, and occasionally with the keyboard."
---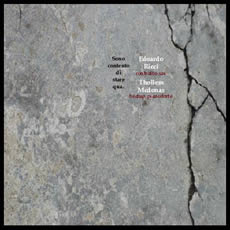 Edoardo Ricci & Thollem Mcdonas
SONOCONTENTODISTAREQUA
Edgetone Records EDT 4037 - Exp
format CD

CD $13

This album was recorded on the 16th of December, 2005 in an old cold stone house in the tuscan hills outside of Florence. It was a meeting of a couple of hours between Edoardo Ricci and Thollem Mcdonas. Edoardo is a highly regarded long time improvisor in Italy who has up to now not been fully introduced in the states. In this great old cold house was a great old beatup rickety wild intoned piano. Thollem loves wild pianos because with the encouragement of natural forces they have rebelled against the expectations of western human ears.
---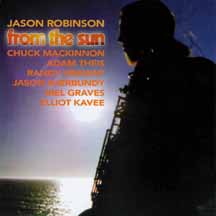 Jason Robinson
FROM THE SUN
Circumvention Music CCV3031 - Mod Jazz
format CD

CD $10


Saxophonist Jason Robinson steps out as composer, bandleader and producer on this debut solo release. Rooted in the progressive jazz of the 1960s, Robinson's compositions propel highly explosive playing from a San Francisco bay area all-star lineup.
---

Jason Robinson
Tandem
Accretions ALP025 - Exp/Jazz
format CD

CD $12


Reedist/improviser/composer Jason Robinson pulls together an assorted cast of influential figures on this conceptual "duo" release - trombonist George Lewis, bassist Peter Kowald, pianist Anthony Davis, Marcelo Radulovich, Hans Fjellestad, and others. Creating collaborative dialogues with his musical partners, Robinson blurs traditional music boundaries and floats easily between jazz, ambient, electronic and experimental soundscapes. In Robinson's words, "this recording attempts to prove a modest point - that the 'duo' is a floating signifier, a word without a fixed meaning."
---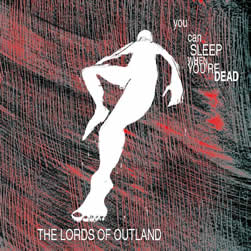 Rent Romus' Lords of Outland
You can sleep when you're dead!
Edgetone Records EDT4064- Av Jazz
format CD

CD $12

The Lords of Outland present their latest black metal deth jazz sequel to Culture of Pain.
In this day, this dawn, when privacy rapidly begins to dwindle…where the difference between inside and outside of one's head or one's house or one's inbox are growing more blurred….we find ourselves in new territory, a no man's land where everyone has fifteen hours of fame, whether they know it or not. There is no choice anymore in what is open to the electronic voyeur. The eyes of the world are upon us and we are all stripped naked on the internet, over the phone, in our email and in our very thoughts. Nothing is hidden from the watchful eyes of the 'gods'. We are on display for their amusement.
However, as the watcher watches so too do we watch him. So too do we indulge in voyeuristic fashion, in the analysis of his behavior. He is the wolf to our sheep, but we are the hunter to his wolf, and as the spiral turns so to the watcher and the watched become one in a dance, the pull eternal, between fascism and freedom.
Rent Romus - alto, soprano, and C-melody saxophones, voice, accordion
CJ Borosque - fx pedals; Ray Scheaffer - 6-string electric bass; Philip Everett - drums, autoharp, electronics
---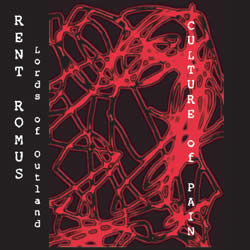 Rent Romus' Lords of Outland
Culture of Pain
Edgetone Records EDT 4028 - Exp
format CD

CD $13

Rent Romus' long awaited release since 2000 with his ever changing group collective The Lords of Outland, crosses over the boundries of jazz and improvisation infusing noise, free thematic creation, and dismayed sonic expression on the state of the 'union', and its self-proclaimed iron fisted mighty hand of destruction and power as a means to world diplomacy and control.
Features: C.J. Reaven Borosque, Ray Shaeffer, Philip Everett, Jim Ryan, Darren Johnston, Scott Looney, Damon Smith
---

Rent Romus' Life's Blood Trio
Blood Motions
Edgetone/Jazzheads Records JH 1136 - Mod Jazz
format CD

CD $13


"[Romus] is most impressive on "Better Git". Using his best Hank-Crawford- out-of-John- Handy tone, he manages to play both the solo and the backing figures from the original performance. "Lunch" is treated unusually as well. Starting with a fusty, Dixieland sound he doubles its concentration by playing alto and soprano at the same time, at one point even getting involved in duetting with himself." - Ken Waxman, Jazz Weekly

---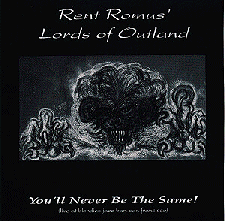 Rent Romus' Lords of Outland
You'll Never Be The Same
Edgetone/Jazzheads Records JH 9493 - Mod Jazz
format CD

CD $13


This raw, gut level, on the edge recording places the listener smack dab in the middle of Blondie's Jazz Bar in San Francisco on a cold night in February 1995.
YOU'LL NEVER BE THE SAME is a musical journey combining a primal sense of groove and improvisation with Romus' "X" generation angst. This seven-cut release pushes the envelope with Romus' original compositions, which follows a gut level groove, and then builds upon that structure with free form improvisation.

---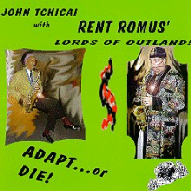 John Tchicai with Rent Romus' Lords of Outland
Adapt...or DIE!
Edgetone/Jazzheads Records JH 9503 - Mod Jazz
format CD

CD $13


Rent Romus extends his ethos "to continually be on the path for something new" with the self-explanatory Adapt... or Die!. This recording revamps the Lords of Outland into a more deviant configuration joined by drummer Dave Mihaly and sousaphonist Jon Birdsong. This project is also blessed with the immense presence of master tenor saxist John Tchicai. The shift in instrumentation provides a punchier, more expansive format for Romus' self-proclaimed "Nordic Viking Jazz" or "Bull in China Shop" attitude toward improv. With a post-grunge audacity, Romus kicks solos that he says come "straight from the groin" -- all of which bodes well for this sonic explorer.
---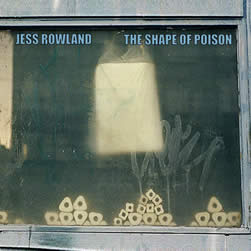 Jess Rowland
The Shape of Poison
Edgetone Records EDT4056- Exp
format CD

CD $12

Shape of Poison, for solo piano performance and electronics, mixes unique live electro-acoustic experimentation with cut-up gamelan, crunched-out Casio tones, and other uncharted sonic landscapes. The pieces documented on this CD were recorded live at a February 2007 artist-in-residence performance at ODC Theater in San Francisco, commissioned by choreographer Manuelito Biag. Intended originally for dance, the music creates an enveloping environment in which drama and movement play out.Jess Rowland - piano/laptop
---

RUDIS/CUSTODIO/DIAZ-INFANTE
Crashing The Russian Renaissance
Pax Recordings PR90253 - Exp/Elec
format CD

CD $10


From three of San Francisco's leading experimental/new music purveyors, Crashing The Russian Renaissance finds the trio in some seriously adventurous compositions for electronics and guitar. Reflecting the artists' continued musical evolutions, the music constantly evolves over 30 compositions from thin soundscapes to heavy improvisational dialogues.
---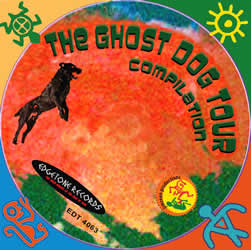 Jim Ryan
The Ghost Dog Tour Compliation
Edgetone Records EDT4063- Av Jazz
format CD

CD $12

A trip to the underground of cutting-edge music, the Ghost Dog Tour features eleven carefully honed works from over twelve hours of live recordings made during May and June 2007 in six U.S. cities: St. Paul, Minneapolis, Chicago, Urbana IL, Columbus OH, and New York. Jim Ryan traveled by bus, hooking up with advanced players (over two dozen), sometimes gathered under his Forward Energy banner, and sometimes as guest performer with local groups. This 73+ minute CD exemplifies the vitality of the will to musical creation that remains hidden beneath the slick commercial flim-flam that is pushed down the throat of the average music buying public. - Saftig von Heimlischbaden
Jim Ryan - alto & tenor saxophones, flute, spoken word - in order of appearance...
Dan Godston - trumpet, percussion; Joel Wanek - doublebass; Douglas R. Ewart - digeridoo, percussion
Mankwe Ndosi - voice; J. Otis Powell - words; Steve Hirsh - drums; Jerome Bryerton - drums
Jason Finkleman - percussion; Jay Eychaner - sythesizer; Tom Paynter - keyboard, flute
Gerard Cox - fender hodes; Hasan Rrazzaq - alto sax; Owen Kelly - guitar
Dude from Youngstown - alto sax; Ryan Jewel - drums; Bruce Eisenbeil - acoustic guitar; Lisle Ellis - bass
Dave Sewelson - baritone sax; Dee Pop - drums; Dave Hofstra - doublebass
Blaise Siwula - tenor/alto sax; Robyn Siwula - violin; Marcus Cummins - soprano sax
Chris Welcome - guitar; Jeffrey Shurdut - piano ; Tom Zlabinger - doublebass ; Brian Osborne - drums
---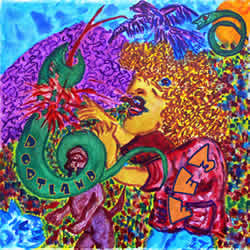 Jim Ryan's Forward Energy
FE3 Portland
EDT4049 - Free Jazz
format CD

CD $12


In 1996 the owner of the now defunct 'Radio Valencia' was booking my group into his San Francisco eating place and asked me the name of my band. I said, "ah, er . . . forward motion . . . no . . . Forward Energy," and that's been it for the past 10 years through many player confirgurations and gigs in the S.F. bay area, up and down the West Coast, Chicago & NYC. We have six CD recordings (All available on Edgetone Records, except for The Concept which is a Cadence recording). My free jazz apprenticeship began with Steve Lacy's weekly open free jams in the early '70s but I'd been listening to the great players since I was a tiny tot attempting to make music on the piano and trombone. The massive influx of young, free players to Paris found me already there and ready to wail. Over the years I've worked on my axe and made much music. The trio format allows lots of room for personal expression. I plan to extend this FE3 series to include Midwest and East Coast sessions later this year.
Jim Ryan, alto/tenor sax and flute, Robert Jones, double bass, Andrew Wilshusen, drums
---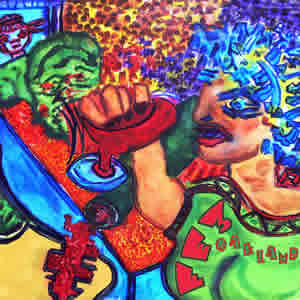 Jim Ryan's Forward Energy
FE3 Oakland
EDT4048 - Free Jazz
format CD

CD $12


Jim Ryan plays alto/tenor sax and flute on this recording. He founded Forward Energy ten years ago playing with various bay area musicians using the free jazz improv style he learned during a year-long participation in Steve Lacy's weekly open sessions in Paris during the early 1970's. He has honed his style to a sharp precision. "I'm always glad when I find musicians whose spirit is rooted in real, pure free jazz; Forward Energy - led by poet and sax/flute player Jim Ryan - is a fantastic collective..." - Massimo Ricci, Touching Extremes Jim Ryan, alto/tenor sax and flute, Stephen Flinn, drums, Scott R. Looney, piano
---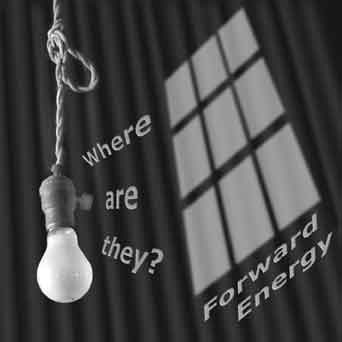 Jim Ryan's FORWARD ENERGY
Where Are They?
Edgetone Records EDT 4025 - Free Jazz
format CD

CD $12


This latest release from one of the last living poet/musicians of the beat generation presents his powerful group Forward Energy in Where Are They?. In one of Jim Ryan's best recordings to date you get full bodied jazz exploration from lyrical flute work to full force high energy driving free wheeling swing. Guests include the legendary former Blue Note trumpet player Eddie Gale as well as young lionesses tenor saxophonist Alicia Mangan. Employing his unique classic poetry and slamming saxophone work, Jim presents thought provoking music that will keep you on your toes.
---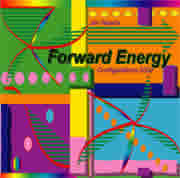 Jim Ryan's FORWARD ENERGY
CONFIGURATIONS 2002
Edgetone Records EDT 4009 - Free Jazz
format 2 CD double

2 CD SET $22


In what appears to be taking shape as the dark ages of the early 21st century, simply endorsing the music that comprises Configurations 2002 – buying it, listening to it, and above all making it -- can be seen as an act of rebellion. With political and cultural hegemony increasingly becoming the new world order of the day, radical free-thinking creativity runs directly counter to the seemingly inexorable tendencies of globalization and AOLTime Warner assembly line entertainment. It takes refuge in such virtually undisclosed locations as 21 Grand, The Luggage Store Gallery, 1502 Performance Space, and Kimo's, venues unknown to the general public while faithfully sustained by the San Francisco Bay. On one day in May, 2001, and three days in January, 2002, Jim Ryan gathered the various configurations of his aptly named Forward Energy ensemble in those subterranean haunts and recorded five hours of spontaneous music-making, which have been distilled into this potent double CD.

---

Jim Ryan's FORWARD ENERGY
S/T
Jimzeen Productions JMCD1004 - Free Jazz
format CDr

CDr $10


Recorded live to DAT in concert at 21 Grand Gallery, Oakland Ca 2000. With, Jim Ryan - alto/tenor saxes, word; Alicia Mangan - tenor sax; Scott Looney - piano; Damon Smith - bass; Donald Robinson - drums

---

Jim Ryan's FORWARD ENERGY
Tryptych
Jimzeen Productions, JMCD1002 - Free Jazz
format CDr

CDr $10


Recorded at 1502 Studios 1999 with, Jim Ryan - alto/tenor saxes; Damon Smith - bass; Milo Francis - drums

---

Jim Ryan's FORWARD ENERGY
S/T
Jimzeen Productions, JMCD1001 - Free Jazz
format CDr

CD $10

Recorded live to DAT in concert at the now defunct Yellow Room, Oakland Ca 1997. With, Jim Ryan - reeds & words; George Cremaschi - bass; Peter Valamis - percussion

---