U.I.R.C - CATALOG K
Kaolithic Music
The Dynamite Sessions
Evander Music EM 026- World
format CD

CD $12



Jon Raskin, Bob Bassara: jawharps; Linda Elvira Piedra: percussion
The music on this CD was recorded on April 10, 2004 in a 538 gallon ceramic vase, used in the manufacturing of dynamite. Making use of Clayton Bailey's extensive field research of the Kaolithic era and Bob Bassara's study of shamanistic mouth harp traditions, we were able to establish a time-continuum link to the Pre-Credulous Age. The case is situated in the largest find of Kaolithic fossils in the world and the sonic properties of the vase enabled the researchers to tune into the vibrations from that long forgotten age. The unique acoustic environment amplified the vibrations in the fossil field and enabled the research team to translate them into the music on this recording.
---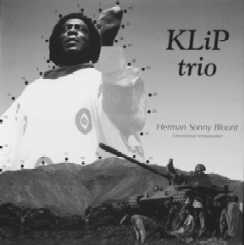 KLiP Trio
Herman Sonny Blount
Edgetone Records EDT 4015 - Exp/Avant Jazz
format 180 gram LP

LP $16

KLiP's music comes from so many divergent sources that "pigeon-holing" it is nearly impossible. Influences range from Albert Ayler, John Cage, Miles Davis, Ornette Coleman, Karlheinz Stockhausen, Cecil Taylor, John Zorn, and many others. Elliot and Garth are the primary composers and arrangers for KLiP. Though each of their pieces may have a finely honed interior structure, there is often room for improvisational explorations. Be it a contemplative melodic study or a fierce electronic onslaught, the music of KLiP is that of surprise and discovery.
---

Victor Krummenacher
Bittersweet
Magentic Motorworks MAG15- Alt Rock
format CD

CD $15

In his third (and so far best) solo album, co-founder of Camper Van Beethoven and Monks of Doom, Victor Krummenacher, takes the stage with his best friends around him and his heart on his sleeve. This labor of loves lost and found finds Krummenacher in fine mettle, with eleven tales of affairs of the heart that range from country-inflected ballads so sweet they'll linger on your tongue like grandma's cherry cobbler, to intense folk-rock and pop tunes that frame Krummenacher's strong songwriting and authoritative singing with an engaging sound that is rich and polished but never precious.
---

Victor Krummenacher
St. John's Mercy
Magentic Motorworks MAG09 - Alt Rock
format CD

CD $11

Saint John's Mercy is the second solo release from former Monks of Doom and Camper Van Beethoven bassist Victor Krummenacher. His followup to 1995's acclaimed Out In The Heat, Saint John's Mercy features Krummenacher reuniting with the talents of fellow CVB/Monks alumni Chris Pedersen, David Immergluck, and Greg Lisher, as well as appearances by steel player Bruce Kaphan (David Byrne, American Music Club, Chris Isaak) and Mommyhead bassist Jeff Palmer. The recording was produced by former King Missile keyboardist/bassist Chris Xefos.
---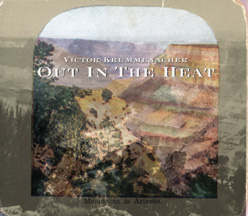 Victor Krummenacher A Great Laugh
Out in the Heat
Magentic Motorworks MAG06 - Alt Rock
format CD

CD $11

Victor Krummenacher, Chris Xefos, John Nelson, Jason Fessel, Greg Lisher
---
U.I.R.C - CATALOG L

Marina Lazzara
wind on the firecracker...
Pax Recordings PR90265 - Alt Rock
format CD

CD $10

Wind On The Firecracker Of The Building Next Door is Marina's first solo collection of songs. Soon to be published is its companion book of poems that shares the same name. The songs on Wind... attempt to re-envision the symbolic plasticity of the pop-folk ballad and to dig into the spontaneous expression of song as nature. Noise folk... where the "experimental" meets the "song". Individually, they are exercises in the reestablishing of personal ideals about love, ancestry and politics. These songs are Marina's emotions. These songs are her blues. A limited edition of 150 copies worldwide.
---

Aurora Josephson/Joelle Leandre/Damon Smith/Martin Blume
"cruxes"
Balance Point Acoustics BPA010 - Exp
format CD

CD $15

"cruxes" with - Aurora Josephson/Joelle Leandre/Damon Smith/Martin Blume

---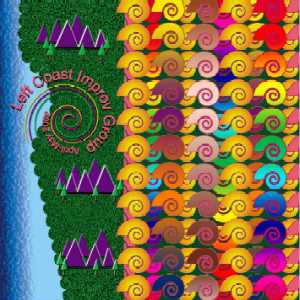 Left Coast Improv Group
S/T
Edgetone Records EDT 4014 - Exp
format CD

CDr $10

In the spirit of Bay Area artistic experimentation and exploration, THE LEFT COAST IMPROV GROUP (TLCIG) has crystalized from divergent musical and geographic backgrounds to form a unit of unprecedented talent. Its members are products of deep dedication, long study (both in and outside of academia), and many years of performance experience. The emphasis of the group's approach is on relaxation, freedom, and listening, rather than individual virtuosity which, nevertheless, underlies the ensemble as an unfailing support for its cohesive expressiveness. The Left Coast Improv Group an ever-changing configuration and brainchild of the Improv Wizard himself Jim Ryan presents their most stellar recording to date now available on Edgetone Records.
---

Alison Faith Levy
My World View
Magnetic Motorworks MAG14 - Alt Rock
format CD

CD $13

Former Loud Family keyboardist Alison Faith Levy's THIRD solo cd, produced again by the prodigious Chris Xefos, mixed by Bruce Kaphan, features Alison on keyboards and vocals.
---

Alison Faith Levy
The Fog Show
Magnetic Motorworks MAG10 - Alt Rock
format CD

CD $11

Loud Family keyboardist Alison Faith Levy's second solo cd, produced by the prodigious Chris Xefos, features Alison on piano and vocals and each song has one other guest musician.
---

Greg Lisher
Handed Down the Wire
Magnetic Motorworks MAG12 - Alt Rock
format CD

CD $12

Greg Lisher played guitar in Camper Van Beethoven off and on from 1986-1990, and in the Monks of Doom, (1986-1993) after Chris Molla didn't show up to a gig one night in Santa Cruz because nobody showed up to pick him up at the train station in San Jose. And as if that isn't enough devotion for one soul, he also played with A Great Laugh and sometimes backing up Victor Krummenacher or Mark Goodman's Magnet. The Syd Barret of CVB, Greg lives in Sant Cruz and plans a solo CD for 1999.
---

Fred Lonberg-Holm
sense of hearing
Balance Point Acoustics BPA005 - Exp
format CD

CD $12

Featuring carol genetti, voice; damon smith, double bass; and fred lonberg-holm, violoncello (tracks 9-12)
---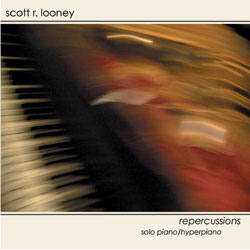 Scott R. Looney
Repercussions
Edgetone Records EDT4061- Av Jazz
format CD

CD $12

Scott Looney's newest release in seven years since his debut recording "solo piano" on Edgetone represents an artistic crossroads in his evolution performing solo piano and hyperpiano(using semi-prepared elements/techniques) style as documented over these many years.
Scott R. Looney - piano/hyperpiano
---

The Lost Trio with special guest Adam Levy
Live at Avalon & The Graves
Evander Music EM 014- Jazz
format CD

CD $12

With Phillip Greenlief – Saxophones, Dan Seamans-Bass, Tom Hassett-Drums
---

Lost Trio
Remembrance of Songs Past
Evander Music EM 006- Jazz
format CD

CD $12

With Phillip Greenlief – Saxophones, Dan Seamans-Bass, Tom Hassett-Drums
---

Lost Trio
Boxcar Samovar
Evander Music EM 016- Jazz
format CD

CD $12
Phillip Greenlief – saxophones, Dan Seamans – bass, Tom Hassett – drums
New studio recording by this award-winning trio, featuring compositions by Greenlief, Seamans, Carla Carla Bley, Radiohead, Grateful Dead, Billy Strayhorn & Thelonious Monk

---